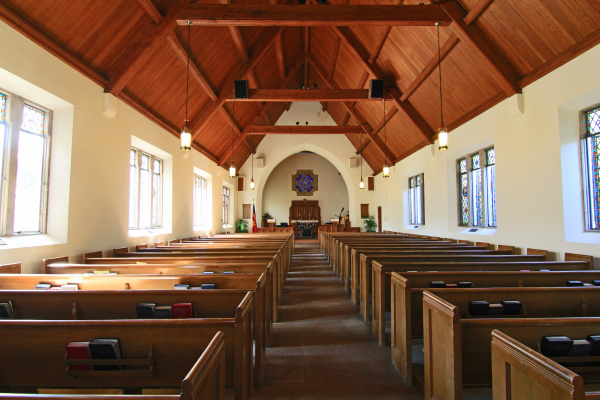 Continuing Ministry in Crisis
First, in the midst of a global pandemic, I want to offer a special thank you to every church, non-profit, and ministry that has quickly and effectively engaged their audience and adapted to be the hands and feet of Jesus in creative ways. My hope is that I can join in this movement and provide a few steps we can all take to maintain relationship with the people in our care.
There is an obvious problem we are facing right now. Churches and ministries alike can no longer meet in large groups and in most cases are advised to not meet in person at all. How then can we continue to do what God has called us to do from a distance? Hebrews 10:23-25 says:
Let us hold tightly without wavering to the hope we affirm, for God can be trusted to keep his promise. Let us think of ways to motivate one another to acts of love and good works. And let us not neglect our meeting together, as some people do, but encourage one another, especially now that the day of his return is drawing near.
The call here, in Hebrews 10, is to persevere and to continue the work of Christ. Specifically, we're challenged to not neglect our meetings and care for one other. The message in Hebrews is as real of a challenge now as it was when Paul wrote it. I love that this passage doesn't provide a one-stop solution, but commands us to think of ways to go about motivating one another to acts of love and good works. There isn't just one way to go about loving and encouraging others. Our efforts should point others to Christ. Over the next few months, may we work together and be creative in order to be a light to our communities.
As someone who has worked for and with churches and non-profits to build online platforms, I want to provide a few specific ways your ministry can engage with the people that matter most and the surrounding community during this unique time:
1) Reach out
Make relationships a top priority during this season. More than likely, your church or ministry has a directory, contact list, or database of people in your care. If you're a smaller ministry, aim to call each of these people and check in with them: ask what their current needs are, the best way to keep in touch, and offer to pray with them. If you aren't able to make that many calls, keep your audiences informed with any changes and relevant information through email. These two methods are the most direct means of communication and helps avoid people having to dig for information about you.
2) Go social
This may seem like a no brainer, but a surprising number of churches especially have no online presence. As the Great Commission states, we are called to go to all the nations – and that means going where people are at. If you want to reach people, especially new audiences, you can't afford to not be on social media. Sure, there are right and wrong ways of doing this. You can check out a guide I made for that here, but don't miss out on this opportunity.
I've seen a few ministries post daily reading plans, prayer guides, create Facebook groups for specific community needs, and find really creative ways to engage people where they are. People are on their devices these days, and not just because we're in the middle of a pandemic. Go to where your people already are and connect with them.
3) Go live
Especially if your ministry is a church, now is the time to go live if you haven't already. Take health precautions, practice social distancing with your team, and limit how many people come into your building. I know that not everyone is equipped to do a large-scale live stream. In the middle of a crisis, though, you don't have to have a media team, cool background, musicians, graphics, or expensive camera equipment. Seriously. Kudos if you already have all those things; but now, more importantly than ever, your people need your leadership and a sense of stability in their lives.
If you don't have live-streaming equipment, what you do have is a phone. You can easily go to your ministry's Facebook page and click "create post" and then "Go Live" after that. Starting a live video doesn't have to be complicated and it can be done right from your living room. This is a great way to continue relationship and connection with your audience – and it doesn't have to look professional. In fact, most viral videos are shot on a simple smart phone. Your people are in your pocket. Talk to them.
4) Create a community support Facebook group
The people your ministry surrounds not only need your voice, they need real help and assistance right now. In some areas, the elderly are not allowed to leave their homes and it's nearly impossible for them to carry on as normal. Get in contact with the people who may need help, then create a Facebook group for your community needs. Get the people connected with your ministry to take action and help people in need. People are relying heavily on social media right now and support groups are already making a huge difference in communities.
5) Utilize your teams to deepen relationships
As a ministry leader, not everything has to be on you. More than likely you have a team and people in your organization that have influence. Thankfully, with modern technology and video conferencing, any conversation we can have in person can also be held online. Encourage and train your leaders to continue their connections using online communications. I recommend using Zoom. A free account with Zoom will allow you to host up to 100 people for 40 minutes at a time and it's an excellent tool for online meetings. As an example, my church has moved small groups, youth gatherings, and other meetings to Zoom and it's working great so far. There's a great tutorial from Howfinity on YouTube showing how you can start using Zoom, for free, today.