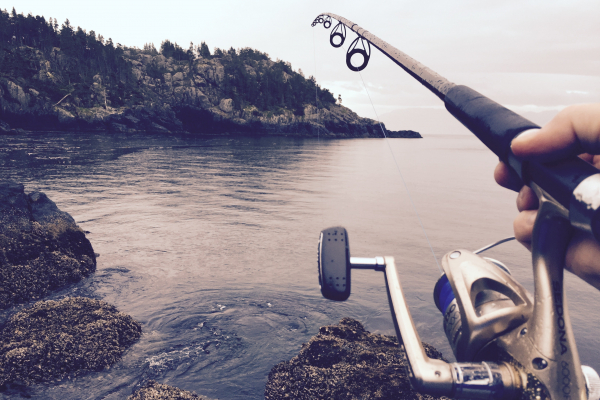 Ministry and Fishing God's Way
Recently, I went fishing with my nine-year-old daughter on the oxbow lake in the Mississippi Delta where I grew up. Between our time on the mission field in Ecuador and our busy schedules in ministry, we haven't had much time to learn the art of catching a fish on a cricket hook.
I didn't expect her to be so excited about the adventure with her dad. In the midst of her excitement, our unique personalities began to show as the different understandings of what "fishing" meant came to light.
My approach: sit idly on the pier with my cane pole watching my cork to see if it begins to shiver as a fish attacks the cricket. Is there anything more exciting than seeing the cork go underwater and getting to fight with the fish?
Her approach: reject the idea of sitting and using a cane pole all together. She wanted the rod and reel. She wanted the shiniest lure. She wanted to be moving and active at all times!
I tried to get her to come and sit by me. I wanted her to sit by my side, put her hands on the pole with mine, and help me pull the fish out! I mean, I had baited the hook, chosen the best spot, and made the cast. The work was done! She wanted to stand at a distance, cast and reel, and hopefully be able to impress her dad with the big fish that she caught all by herself!
I mentioned the personality differences earlier, but her approach to fishing is very similar to how I approached missions as a new missionary. As we mobilize new missionaries going to the field, I see the same temptations ahead of them: shiny lures, a lot of activity, and doing it apart from our Heavenly Father.
Fortunately or unfortunately, our current model of missions demands something that "sells." We need a ministry model that is marketable and seems "cool." We need to raise the funds, after all! We want to pick the shiniest lure in the box! Then, the needs on the mission field lead us to an obscene level of "busyness" as we work to meet all of the needs around us. Our heart is good in this! We want people to come to know Jesus. We want to be the hands and feet of Jesus, and there is endless opportunity to do so. We want to land the big fish for our dad, and we want him to be so proud of us!
I saw this pattern play out in my own life and ministry during our five years on the mission field. I always wanted our ministry to be flashier. I thought we could solve the problem by doing more and being busier. Ultimately, I wanted my heavenly Father to be proud of me.
I'm reminded of Peter's struggle. In Luke 5, he didn't know Jesus yet. He had tried all night in his own strength to catch fish. At Jesus' command, he let down the nets to try again and caught so many fish that his nets broke. When Peter repented, Jesus said, "Do not be afraid; from now on you will be catching men."
My perspective on Christian work was changed by realizing that God is already doing the work. He has baited the hook with the Good News of the Gospel. He wants us to excitedly sit beside him in his presence, our hands on his, and pull the fish out that He is catching. Instead, many of us choose busyness over sitting in his presence and letting that drive our work.
I wish I had spent more time being silent in His presence.
I wish I had chosen more of His presence over busyness.
I wish I had let what He was showing me in that time drive the model of ministry that we chose.
I wish I had known that He was already proud of me. I didn't have to go out on my own and prove anything to earn His approval.
As you consider Christian ministry or missions, I would ask you to consider this story. Before you jump to ministry or missions to do something for God, realize that what He wants first and foremost is a relationship with you. He wants you to soak up His presence. Out of the abundance of that time with Him, let Him lead you to ministry.
So, what can you do today to prepare for missions? Spend time with the Father. Examine your method of ministry to determine if it is driven by Him or by you. Realize that your heavenly Father is proud of you even if you feel that your ministry fruit doesn't add up.
To be honest, I'm still learning these lessons in ministry and don't have it all figured out. Growth in ministry with the Father is a life-long process, and I continue to try to learn from other more experienced fishers-of-men. And to revisit the fishing story, my daughter proved me wrong and caught a largemouth bass! Maybe I could sit beside her and learn some things too!