662.842.4615 | hello@globaloutreach.org
Michael and Katherine have been serving as missionaries since 2004 in the Philippines.
Michael and Kenean have a deep affection for the Ethiopian people and for the future of the nation. The purpose of their mission to Ethiopia can be summed up in three categories: 1)...
The Bells work in Asia and across the globe training pastors and equipping the next generation.
Since 2005, Mark and Yvonne Snell have been involved in short-term trips with the Pan African Academy of Christian Surgeons (PAACS) . Mark formerly served as treasurer on the Commission...
Sem and Eunice Beasnael work and teach at the only Christian institution of higher learning serving French-speaking Central Africa. The school has been equipping leaders who spread the...
Chris and Sheryl Brumley have been missionaries to Haiti with Global Outreach International since 2003. In January, 2016 they took over directorship of the compound and direct all the...
Jeremy and Andrea Ireland serve in the Amhara region of northern Ethiopia, focusing on holistic ministry through the practical expression of God's love and sharing the Gospel.
Robin and Wendy Gutierrez serve as administrators at Emmanuel Christian School (Unidad Educativa Particular Emanuel) in Macas, Ecuador, on the edge of the Amazon rainforest. The school...
Josip and Kelly Debeljuh, along with their five children, are serving in Zagreb, Croatia. The Debeljuhs moved to Croatia in 2008, and have been building means of outreach through sports...
Andrew and Karina, along with children David and Johnathan, work in the Islands of Lake Victoria, Uganda. They started Shepherd's Heart International Ministry in 2007 to provide an...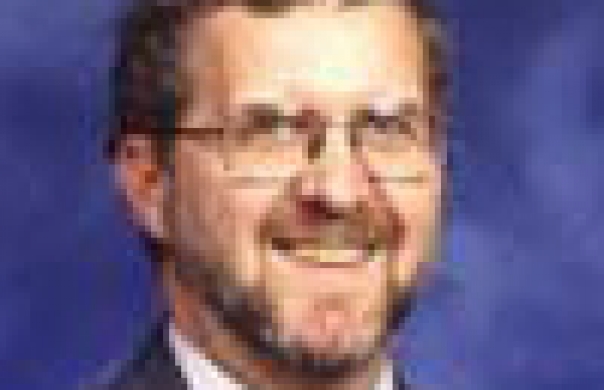 Walter Aiken serves the Lord through evangelism, discipleship, youth camps, conference and special event speaking engagements, weekly Bible study leading, and often serving as an...
Dayna serves as a missionary to Belize where she helps spread the Gospel and impact the lives of local youth.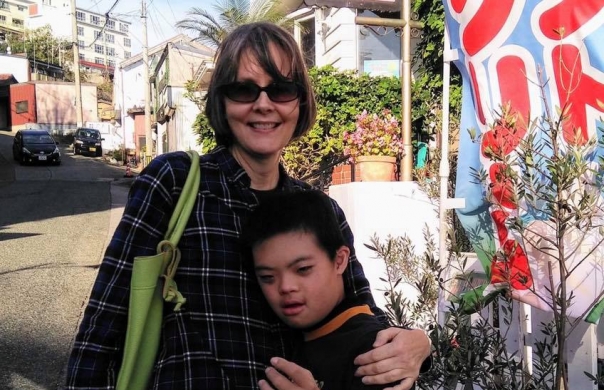 Cynthia is a full-time missionary serving in Japan with Life Hope Network.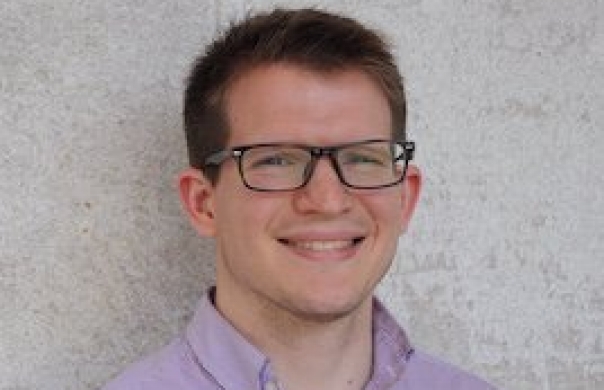 Nathan is currently studying at Capitol Hill Baptist Church and plans to equip native pastors in East Asia.
Rebekah will be leaving to teach missionary children at the Soddo Christian Hospital community in Ethiopia in September 2019. She will enrich the education for the international...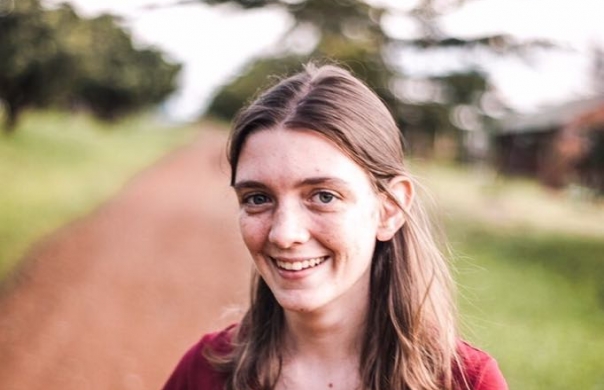 Caralina Gwartney is serving as a Missionary Kid Specialist. She is based in Uganda but coordinates with the Home Office and travels to help support and encourage missionary kids.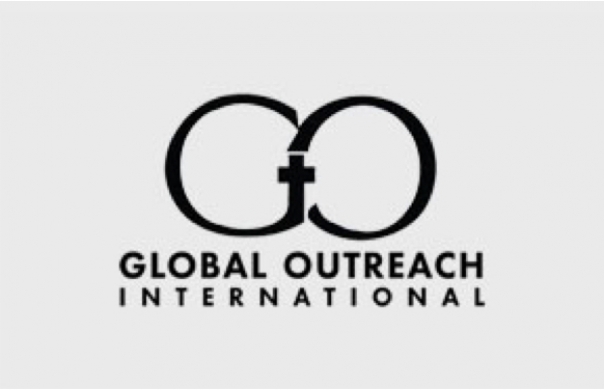 The "J" family is serving a largely unreached South Asian city, but can't publicly disclose the specifics of their location and activity for security reasons. Their family is in need of...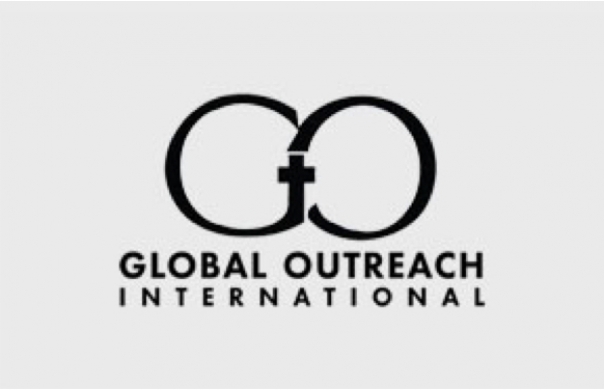 J and A JJL can't publicly disclose the specific location and nature of their ministry for security reasons. They urgently need your prayers and support.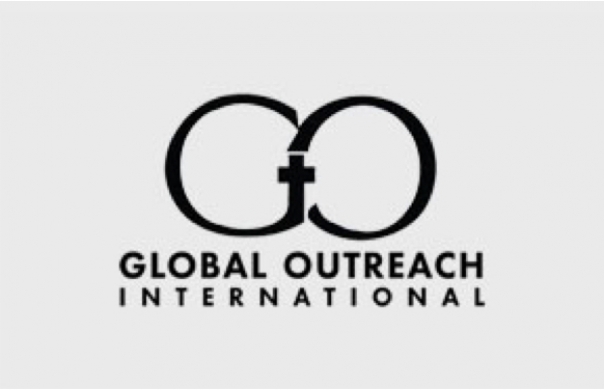 G. and K. O. can't publicly disclose the specific location and nature of their ministry for security reasons. They urgently need your prayers and support.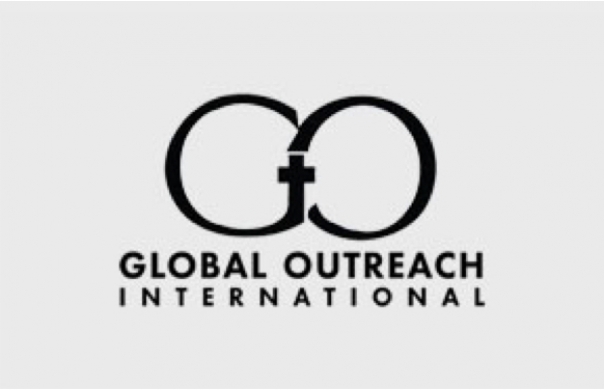 They will be doing work for the Kingdom that we cannot disclose here.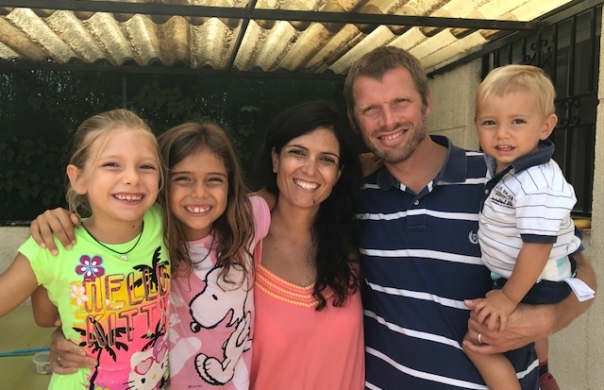 After many years of service in children and youth ministries in Belgium, The Netherlands and Spain, God has touched the lives of Jonathan and Gemma in a new way. After a personal...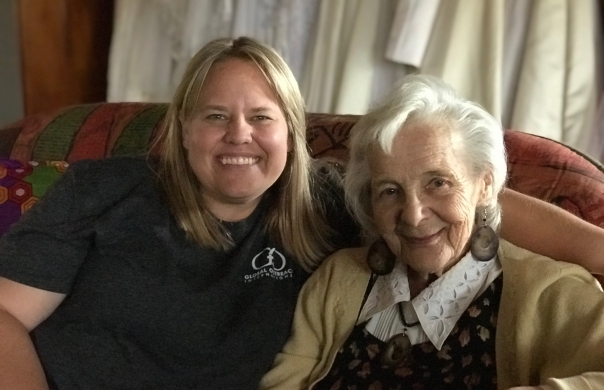 The Ministry of Monique Ladosz thankfully will continue in Rwanda. We would like you to continue your legacy if you have been a long time partner or if you are new- join us to be a part...
Eric and Katrina Rozeboom have been serving with Alaska Village Missions since 2005. Eric is the president of Alaska Bible Institute, a tuition-free Bible college that trains and equips...
Greg and Becky Buell serve as Global Outreach staff and missionaries in the United States.
Mark and Harumi Kane work with Rev. and Mrs. Hisashi Hattori in Nagoya, Japan, at Fujigaoka Church. This involves student ministry, Bible studies, preaching, mother's circle,...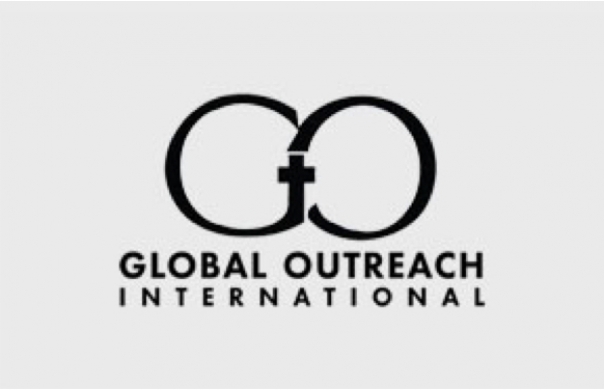 Helen works with Look Unto Jesus Ministries. She can't publicly disclose the specific location and nature of her ministry for security reasons. She urgently needs your prayers and support.
Many pastors in the developing world are under-trained. They have the heart to serve the Lord and shepherd their flocks, but they lack the training necessary to teach and lead. Most of...
David and Judy Heady have been missionaries to Haiti since 1983. Before coming to Haiti as career missionaries, the Headys lived in Owensboro KY and owned an electrical company as well...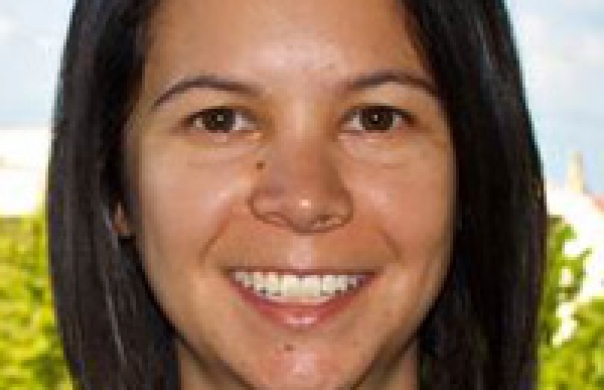 Since 2012, Michelle has been working alongside a Baptist church, Kresťanské Stredisko, as the youth director. She teaches conversational English in local schools, organizes youth...
I am located in Malindi, Kenya since October 2014. Prior to arriving here, I was in Uganda for seven years at the Jinja District Hospital Surgical ward from 5 January 2008 until October...
Since March of 2014, we have been living and working in Bluefields, a small town on the east coast of Nicaragua. There are no roads between most of the villages here, so transportation...
Mark and Amy Gwartney serve at Good Shepherd's Fold in Uganda. GSF is now a multi-faceted ministry sitting on 100+ acres of land which is a place of refuge for many hurting people in...
Daniel and Corinne live and work at Good Shepherd's Fold (GSF) in Jinja, Uganda.
Fred and Linda McRae have served in Germany since 1986. Previously their work was in the Rhineland-Pfalz helping with church renewal and ministering also in church planting. Currently,...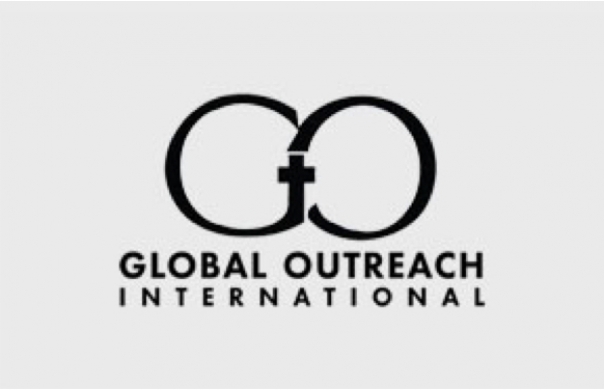 Andrea's motto is lifting up the name of Jesus Christ in Macas and Rio Blanco, Ecuador, through Evangelism, Discipleship, and Service. She is working alongside the local church in Macas,...
Jonathan will live and work primarily in Ambato, Ecuador teaching English in local churches as a means of outreach and evangelism to their local communities.
Rob and Lisa MacEwen are committed to building Christ-centered leaders to accelerate the fulfillment of the Great Commission.
Amy and Kurt are actively planning to move to Ethiopia in August 2017 in order to serve at Soddo Christian Hospital.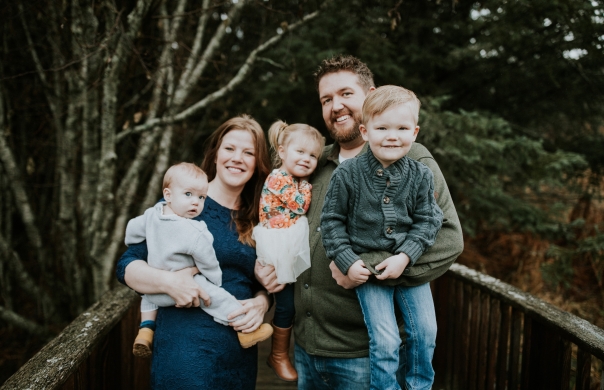 Matt and Maranatha McCarter are missionaries at Alaska Bible Institute.
The Yancey family will be serving in Patate, Ecuador with the PESCA foundation.
Roberto and Esther are native from Ecuador. They met and worked together at Camp Chacauco, where they got married in May of 2009. They served alongside...
The Napiers arrange their life around the purpose of bringing glory to God by EQUIPPING native pastors, MULTIPLYING the efforts of native-led churches, and SERVING the hurting masses....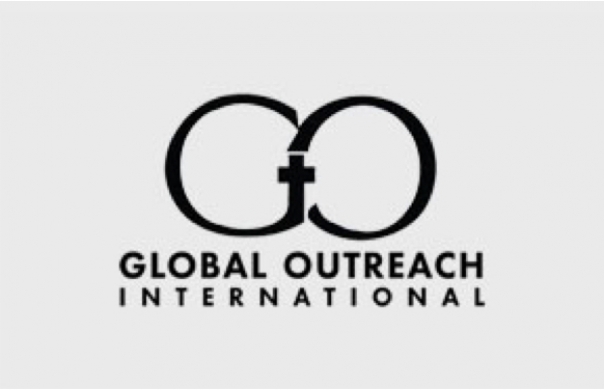 J and K H can't publicly disclose the location and nature of their ministry for security reasons. They urgently need your prayers and support.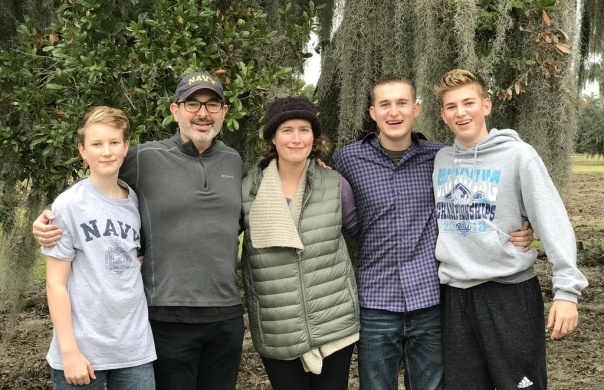 Steadman and Alyssa began their journey with Global Outreach International in 2005 with short term mission trips to Good Shepherd's Fold Children and Babies Home just outside Jinja,...
Dave and Meredith Alexander and John, Josiah, and Jacob serve at Hospital Loma De Luz, located on the northern coast of Honduras near Balfate, Colon. Dave is a general surgeon and serves...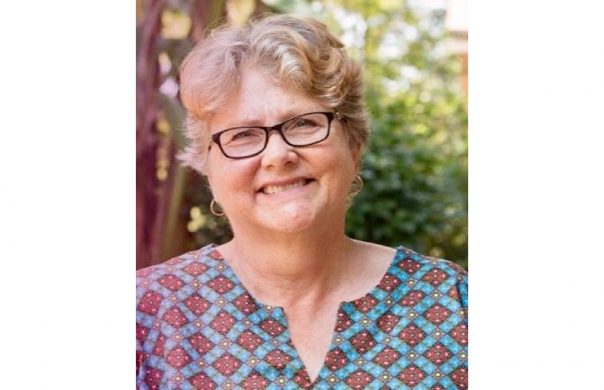 Diana Ferrell is a Global Outreach International missionary living and working in Jinja, Uganda, East Africa. She took over the ministry for retired missionary Dorothy Ferris. The...
Marcelo is a church planter and the senior pastor of La Misión Church in Buenos Aires, Argentina. La Misión has 5 congregations in distinct neighborhoods of the city that...
Robert and Deanna are serving in orphan ministry in Mexico.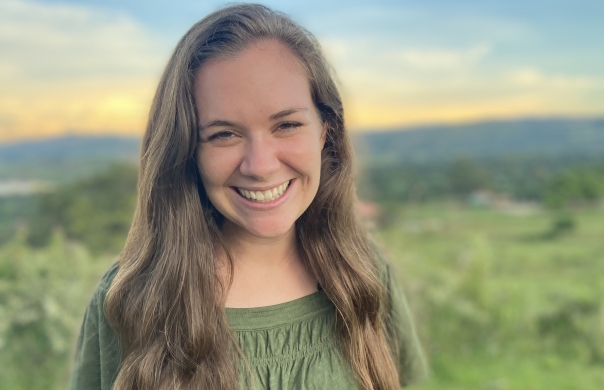 Catherine serves as an elementary teacher at Good Shepherd's Fold International School in Uganda. The school provides education for the children of the missionary families of Good...
Tom & Sharon joined GO in 2012. Their areas of ministry are substance abuse recovery, Trauma Healing, and missionary care.
This ministry advocates for the Good Shepherds Fold (GSF) young adults who have aged out of GSF. These young adults need help transitioning to the "real" world outside of...
Steve and Daria Mayotte are missionaries to Pollsmoor Prison in Cape Town, South Africa. Their primary ministry focus is investing in the lives of the correctional officials of the...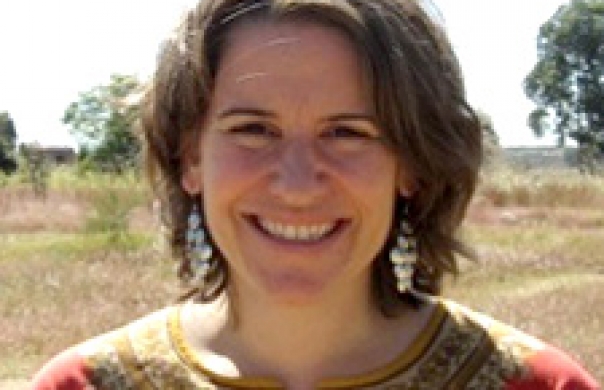 The medical ministry in Angola is centered at the Centro Evangelico de Medicina do Lubango. General surgeon Annelise Olson provides surgical care while also sharing Christ's love with...
2015 has been a year of growth, encouragement, excitement and making plans for the future. We've called a new pastor, baptized 8 new believers on Easter Day, purchased property for...
The Nelson family serve as evangelical church planters in the Dominican Republic in the small, rural community of Sabaneta in the province of Santiago Rodriguez. They also host short...
Leanna is a passionate intercessor and has taught and led in the area of prayer and in-depth Bible studies for more than two decades. She first joined Global Outreach as the...
The Martinez's ministry in the Yucatan peninsula of Mexico includes planting new and support existing evangelical churches. They also start and support AWANA clubs in the area.
Ukraine Ministries serves in the southwestern part of Ukraine near the Romanian border located near the city of Chernovtsy in the village of Malinovka. Since 1993 they have built and...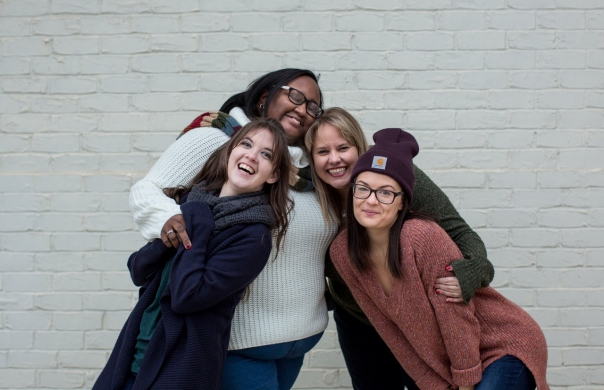 Supporting young women to grow in maturity AND coaching missionaries and ministers.
The Stoimenovis work in outreach to orphans and children-at-risk in Bulgaria.
James and Paula serve the people of Roatan, Honduras by sharing the Gospel of Jesus Christ through relational and proclamation evangelism.
Jon and Tammie serve as missionaries in the U.S. serving missionaries.
Sheila's goal for 2020 is to return to Uganda as a full time missionary and establish a Life Center in Iganga where she and her team will continue to help, love, and encourage...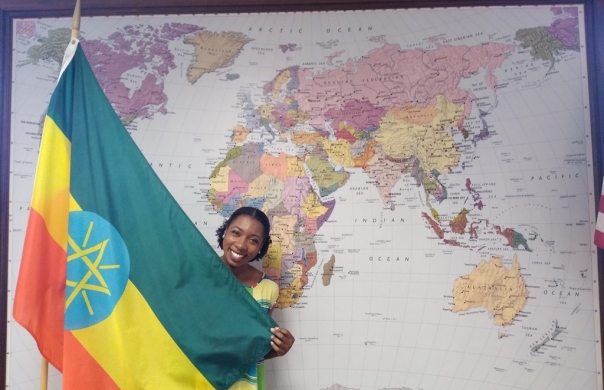 Kayon Watson is called to serve with Testimony Feeding Center in Addis Ababa, Ethiopia.
Jordan and Lauren have a love for Ethiopia and a desire to see the Gospel be made known in this country.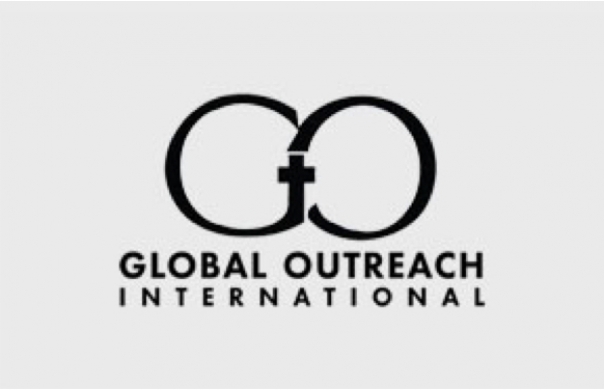 Scott and Julia W. can't publicly disclose the location and nature of their ministry for security reasons. They urgently need your prayers and support.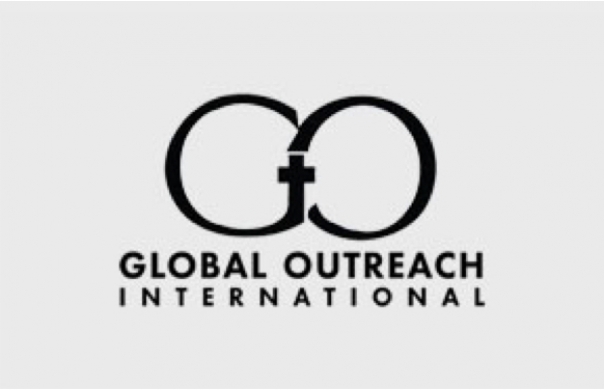 Dan and Jenny H. can't publicly disclose the specific location and nature of their ministry for security reasons. They urgently need your prayers and support.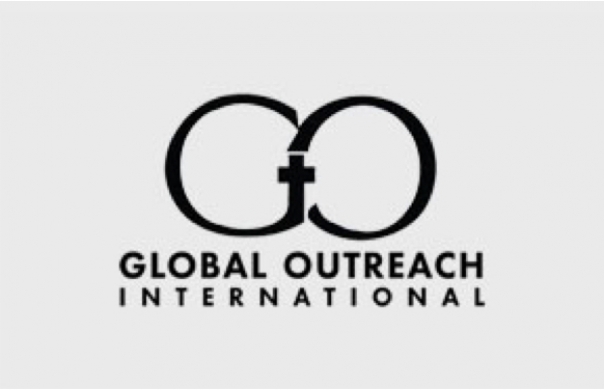 O and B C. can't publicly disclose the location and nature of their ministry for security reasons. They urgently need your prayers and support.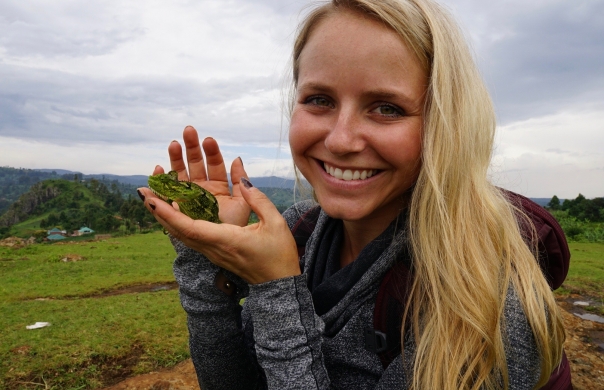 Partner alongside Blake as she serves with Good Shephard's Fold in Uganda.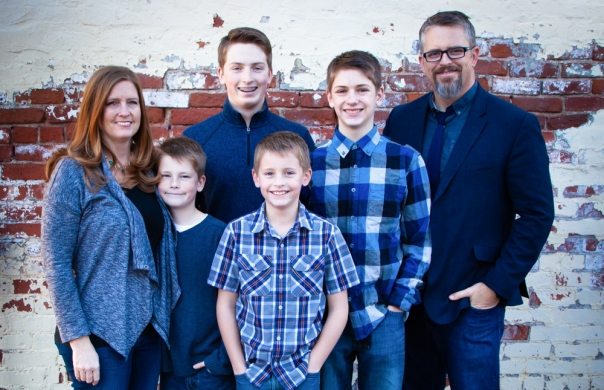 Jason serves as the Vice President of Operations at Global Outreach.
Support an undisclosed GO missionary couple working with Syrian refugees in Jordan.
Blake works with the Global Home Office and is seeking to minister to the Tupelo community. Find out more and how you can help!
Bryan and Mary are U.S.-trained physicians and both dual-dual-board-certified in the specialities of Family Medicine and Psychiatry. They enjoy providing direct patient-care for both...
David and Lisa Fish, along with their children, moved to Uganda in the summer of 2013 to join the team of missionaries at Good Shepherd's Fold. Their primary ministry is teaching the...
After over 30 years in theological education in Portugal, Tom and Vicky have the opportunity to broaden their ministry to reach past boarders and serve evangelical institutions...
Kendall serves as a Special Education teacher at Good Shepherd's Fold International School in Uganda. The school provides education for children of the missionary families of Good...
Using agri-business projects, Jonathan and Jess Bridges are reaching the Ethiopian people with the Gospel and positively addressing issues like poverty and child trafficking.
The Clairs have ministered in Africa since 1976 and are based in Uganda along the Nile River. Jim is founder and President of Alpha-Omega Seminary (1990), a school specializing in...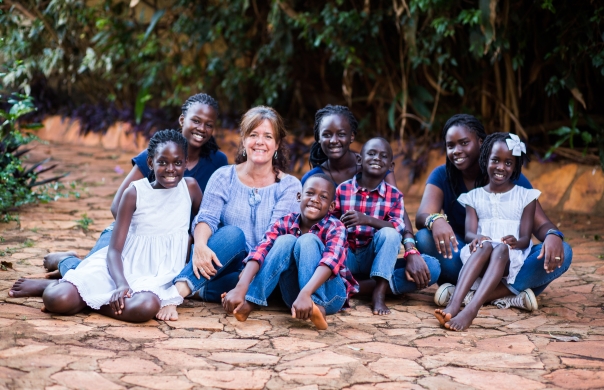 Claudia has served at Good Shepherd's Fold ministry in Uganda since 1999. She currently oversees the Finance department and is involved in other areas of ministry teaching Sunday...
Franklin and Evelyn have been serving as missionaries in Costa Rica since 2004.
Nicky and Kristie Runk are serving along with their two children in Haiti. They are from Hendersonville, North Carolina. Much earlier in their marriage God began preparing them...
Bob and Michelle Peterson, and their four children (Janae, Joshua, Jon and Josiah), serve Uganda through Shepherd's Heart International Ministry. SHIM's heart is to advance...
Gary Mitchell and Kenny Sullivan raised funds to start Cornerstone Baptist Theological Seminary in Yucantan, Mexico. They need your help for the seminary's ongoing needs.
Mark and Allison moved from Muskegon, Michigan to Soddo Christian Hospital in Soddo, Ethiopia in 2010. Mark is a board certified Obstetrician/Gynecologist dedicated to training Christian...
Allie Nokes serves as Communications Director at the Global Outreach Home Office.
Pete and Barbara Gibson are missionary project coordinators supporting orphan and vulnerable care in Romania.
Steve and Carol have been serving in Ecuador since 1988. They work in areas of church planting and leadership development in the central mountain and central jungle regions. The...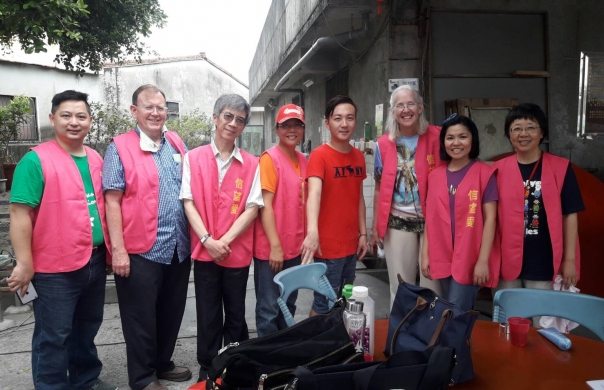 Mark and Ruth Harbour are founders of Taiwan Harvest 119 and feel the urgency to rescue those lost in spiritual darkness.
Nathan and Candace Roberts are currently serving in Nairobi, Kenya.
Diana serves as a missionary in Ecuador supporting local churches through discipleship and leadership development.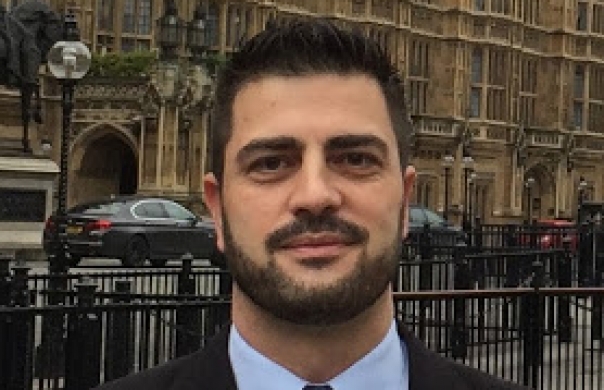 Marcos serves in Argentina in partnership with the Argentine Bible Society.
David was born in PA, lived and was raised in Germany and IL in a missionary/pastor home. After returning from Vietnam, he was involved in the Navigator ministry in CA for several years....
Joe and Chris are sharing the love of Jesus with international students (over 8,000!) on the campus of UTD (Univ of Texas at Dallas).
Bill and Holly Sebald are missionaries with Hope In The Harvest Missions International working in Liberia, West Africa.
Sarah Conrad has been called to serve in Belize, Central America. She will be partnering with Belize Vo-tech, assisting with teaching and daily operations of the school.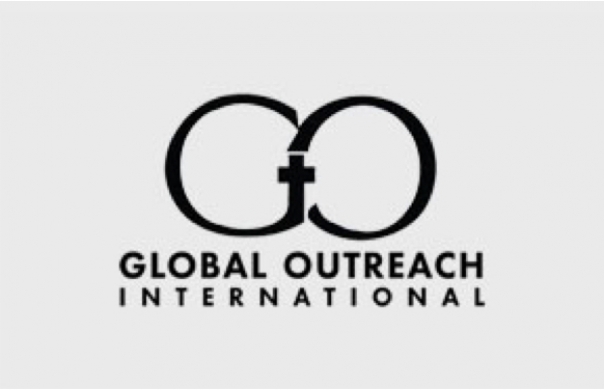 The J family is in need of your prayers and support. Please lift up their family in prayer as they seek to make Christ known and bless the city through church planting in the city and...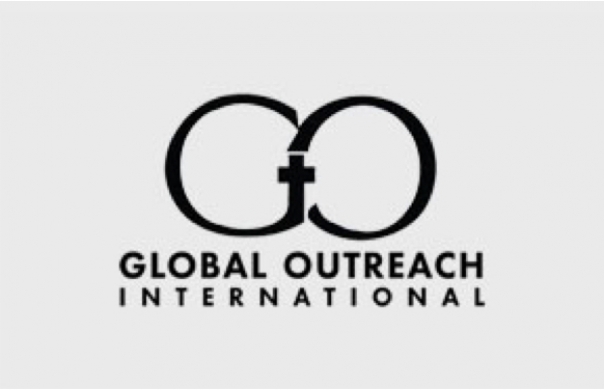 Elizabeth T can't publicly disclose the specific location and nature of their ministry for security reasons. Please pray for and support the ministry that Elizabeth works in...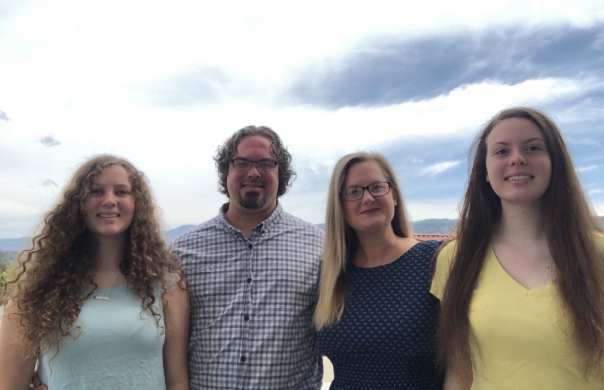 The purpose of the Folk's ministry is to glorify God in Costa Rica by sharing His love and grace and making disciples of Jesus Christ with the Ticos on the Irazu volcano. Jacob has many...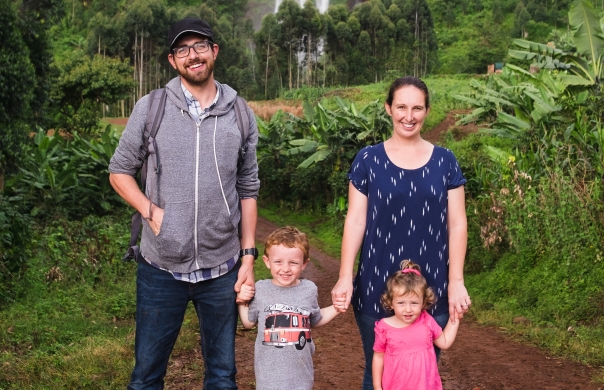 Cody and Katie Fox serve at Good Shepherd's Fold (GSF). Cody is a teacher to the missionary kids, and Katie serves as the ministry's special needs coordinator. They desire to...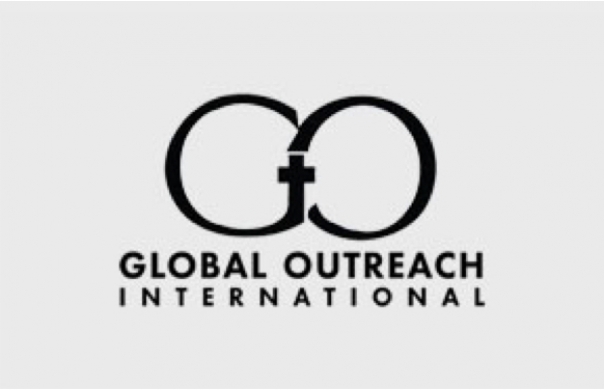 C. is serving in the Southern Europe/Western Mediterranean region, bringing the Gospel to unreached people groups, equipping believers through discipleship, and desiring to create a...
The Sliedrecht family lives and serves at Good Shepherd's Fold (GSF) in Uganda.
Nicole Poolman serves as the Vice President of Mobilization at Civil Righteousness.
The Gonzalezes are establishing churches, teaching the Bible, making disciples, preaching in a local church, and developing Bible studies in different cities. They are also counseling...
Lee and Cindy Lancaster are preparing to move to Ethiopia in August 2021, where Lee will be teaching at Bingham Academy. The Lancasters have lived and worked outside of the US in...
Brian, Heather & Charleigh Marie live on Kijani Farm where they work alongside the Maasai people. Brian is a master carpenter with experience in land development in...
The Warfield family is serving in Senegal at Dakar Academy, a school for missionary kids and kids from many nations.
The Koskes facilitate pastoral training in three different locations. Two of them are offering Diplomas and one, which was started January this year, is a Bachelor of Arts program from...
Andrew and Lori serve through teaching and spreading the Gospel in Singapore.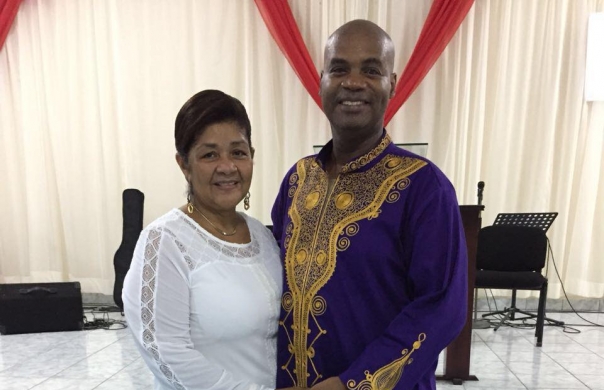 The Dilberts serve at House of God (Casa de Dios) in Honduras.
Tracey Rzepka is a nurse practitioner who has been serving in Africa since 1997...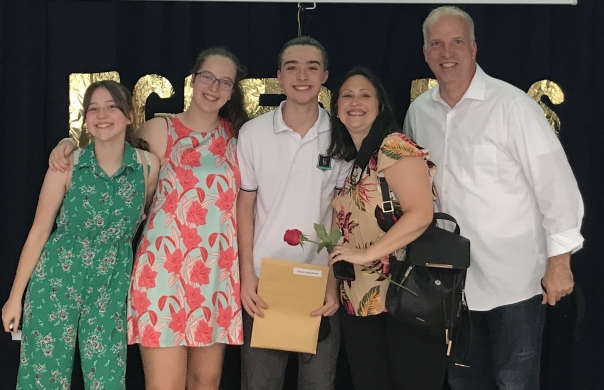 The Zimmermans are serving in La Misión, a small church in one of the poorer areas of the city of Buenos Aires. Kyle is the director of a newly-forming vocational school and is...
The Howeys' ministry is: loving God and the people in and around Romania, sharing the Gospel of Jesus Christ while watching for the faithful people that God will draw to Himself, so that...
John and Emily joined the home office after having served in Babahoyo and Calacalí, Ecuador, from 2012-2016.
The Mogos serve in Bucharest where they are involved in church planting and other ministry activities.
Patrick is a deacon and missions coordinator at Cross Bound Church. He is currently raising funds for mission work in the Middle East.
Jeremy and Silvia share a passion for Spain. It is a country with an urgent need of the gospel and the Lord has put a desire to see his word spread across that family on our hearts....
We want to be the hands and feet of Jesus in whatever path he takes us on. We are US based Missionaries with many different ways we will be serving and loving on others.
The Jeffcoach family will be serving in Soddo, Ethiopia with the Pan-African Academy of Christian Surgeons (PAACS).
Dana will be serving as a missionary with Good Shepherds Fold in Uganda.
Madison is partnering with a local Ugandan ministry to show Jesus's love and care to the vulnerable.
Josh, Sabrina, and Lily Pannell are serving on a church planting team in Addis Ababa, Ethiopia. Their Louisville, Kentucky church is sending out a team of 9 missionaries to plant this...
Norman and Gwen Bowman have served in Barcelona, Spain, since 1982. They have led and taught worship and music at the Spanish Bible Institute in Castelldefels near Barcelona, Spain, at...
Michael has been called to a restricted access nation in Southeast Asia. His ministry will involve teaching English, organizing and training youth in sports outreach, and assisting...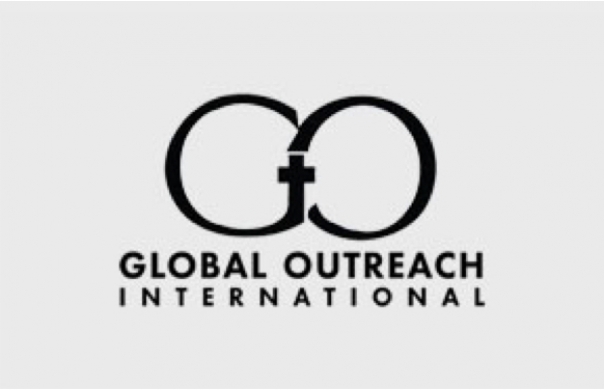 Jeffrey and Bethany can't publicly disclose the specific location and nature of their ministry for security reasons. They urgently need your prayers and support.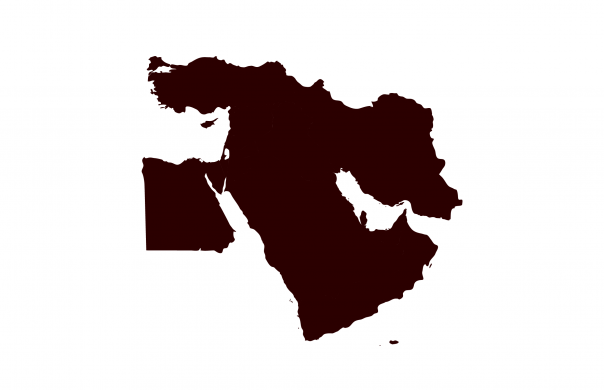 The "C" family is working with churches in Western Asia. While they cannot publicly disclose additional information, they desire your prayers and support.
Krista is a U.S.-based missionary helping reach others through her business as mission platform.
John and Rebecca lived in Jinja, Uganda from 1999-2014 working with Global Theological Seminary (GTS). John worked with GTS, a Bible college committed to equipping church leaders for the...
Remembering Sara: Dec 1935 – Sep 2020 Sara Risser arrived in Ecuador in December 1964 to work as a registered nurse in Hospital Vozandes. Her passion and dedication to reaching...
The Bridges partner with an Ethiopian ministry, The Forsaken Children, which rescues children from the streets, restores them to their families and helps to rebuilds the families.
The Tullys work in Bucharest, Romania, with the International Church of Bucharest. Currently, Bill is the pastor of the church and Naty is very active in various ministries of the church...
Marshall serves as the Director of Human Resources at Global Outreach International.
The Lodebar Initiative provides a school, school supplies, breakfast, and other resources to approximately 100 Syrian children who have escaped the war in their homeland.
Since the age of 15 I have traveled back and forth from various overseas mission fields on short term trips. When I stepped off the plane in the Dominican Republic for the first time, I...