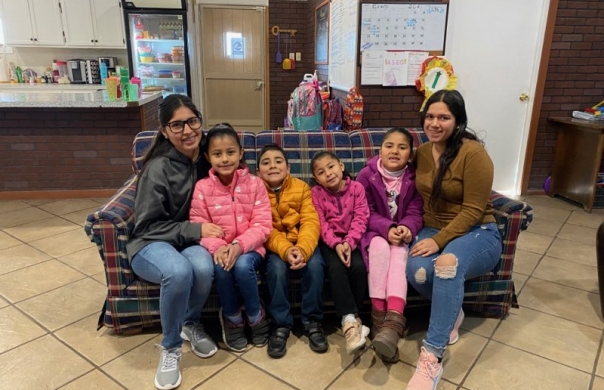 Children's Home of the Mountains is a home and training center in Saltillo, Mexico.
This account pays a variety of Global Theological Seminary expenses, like Farm Supervisors, cooks and watchmen. Giving to this account helps complete work on the GTS property.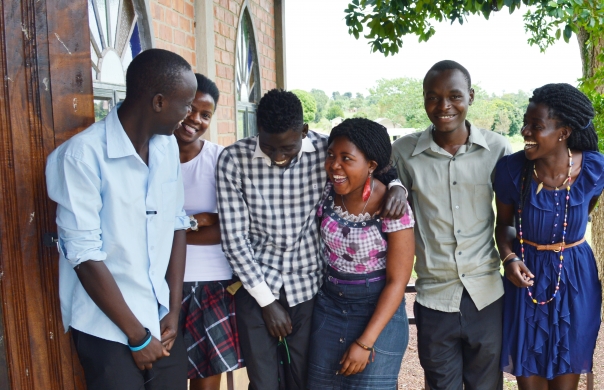 A gift to GSF Scholarships will send more students to go to school! Together with our monthly scholarship sponsors, your gift will send 43 students to secondary school, vocational...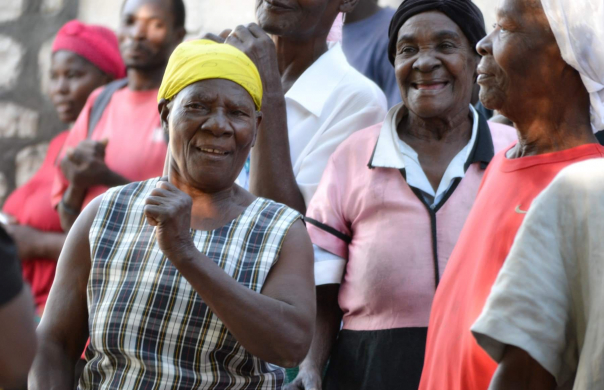 Support the Senior Citizen Feeding Program through Global Outreach Haiti.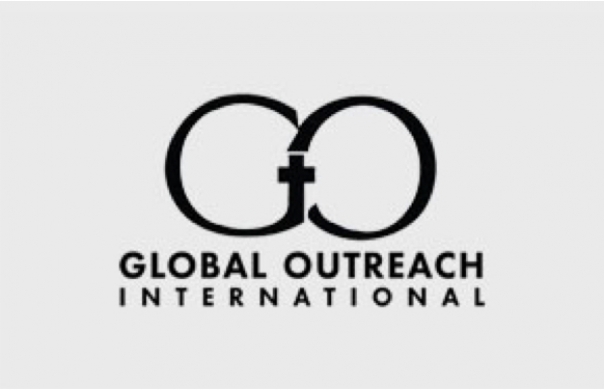 Support the Yucatan building, a ministry project in Mexico under Gary Mitchell.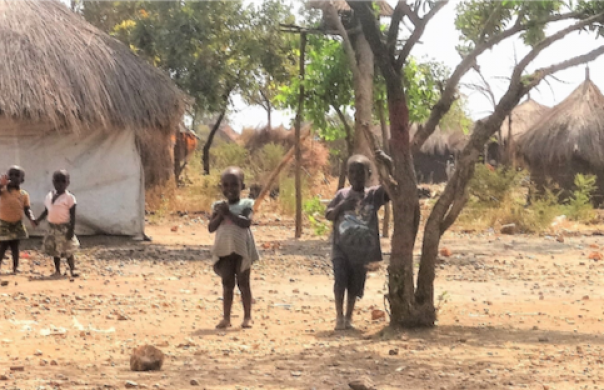 Support the various compassion ministries of Stephen and Esther Napier. Their ministry touches three regions globally: Alaska, Uganda, and the Middle East.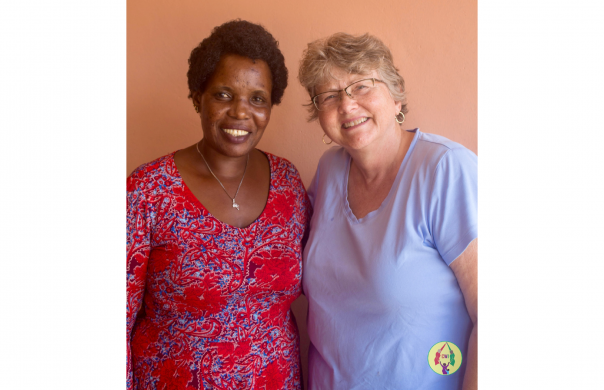 Support Widow's Might, a ministry in Rwanda by Monique Ladosz.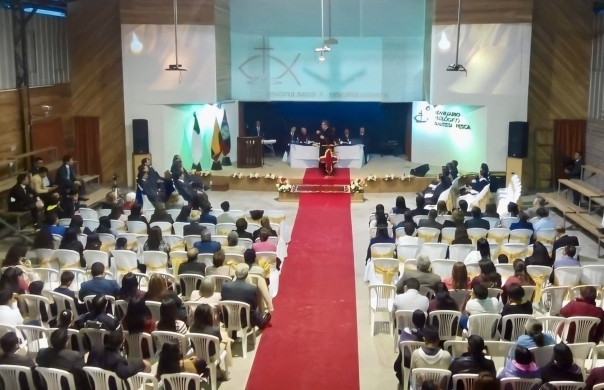 Donations to the Agape account will help fund various ministries of the PESCA Foundation, the ministry founded and overseen by Steve and Carol Thompson in Ecuador, South America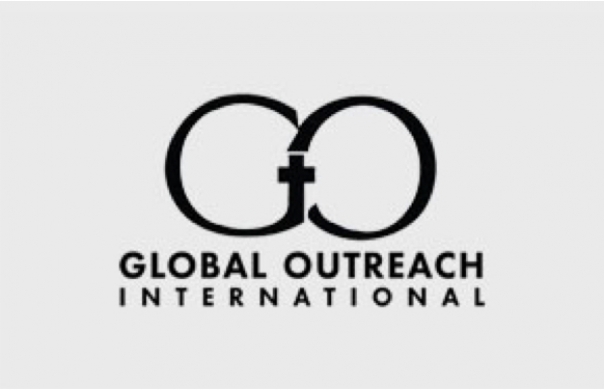 Money raised here goes to support Ireland Great Commission (Campus Crusade) in Ethiopia.
Faculty and Staff Retirement Fund. Retirement in Uganda is usually one month's pay for each year that an employee has worked. This fund is preparing to care for the faithful GTS...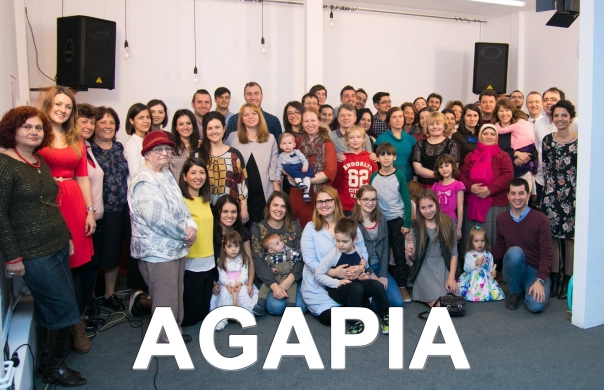 Agape Baptist Church, planted by Ben and Anda Mogos in Bucharest, Romania.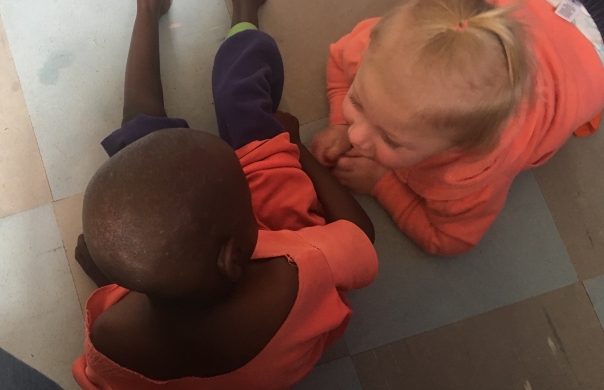 The Kijani Farm Compassion Fund is an ongoing fund used to supplement the extraordinary needs of our Maasai neighbors. Funds can be designated to an individual with a specific need...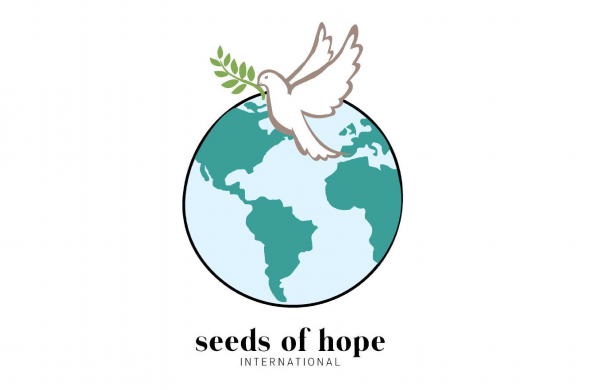 The mission of Seeds of Hope is to restore communities and prevent young people from drug and alcohol addiction, gang violence, sex trafficking/exploitation, child labor, dropping out of...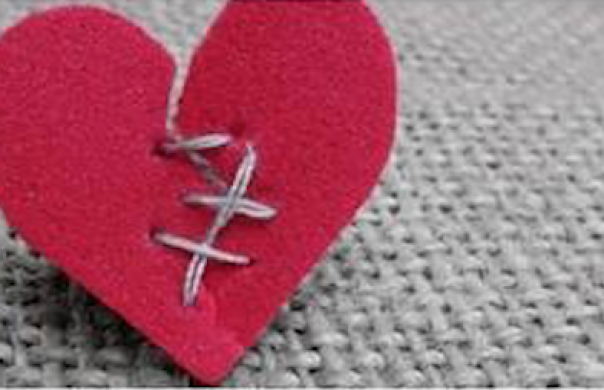 Trauma is a part of the human experience in our broken world. It refers to the effects on human beings who have experienced events like domestic violence, sexual abuse, human...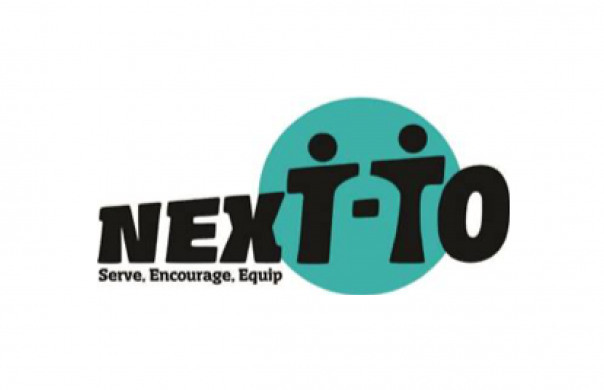 NEXT-TO is a ministry in Spain dedicated to serving Christian camps for the growth of local churches across Spain as they work together with church leaders. At present there...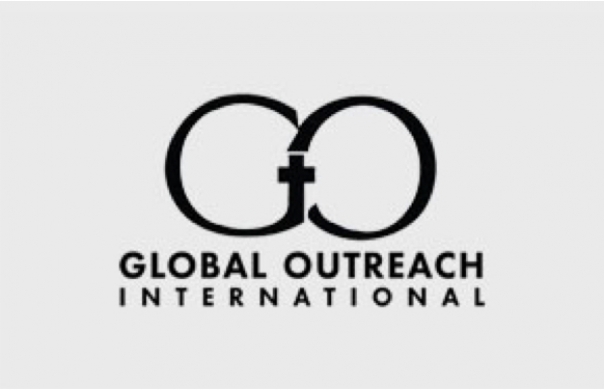 As a ministry of Trinity Fellowship Church (Addis Ababa, Ethiopia), the Pastors College seeks to train the next generation of Ethiopian pastors to build their lives, families, and...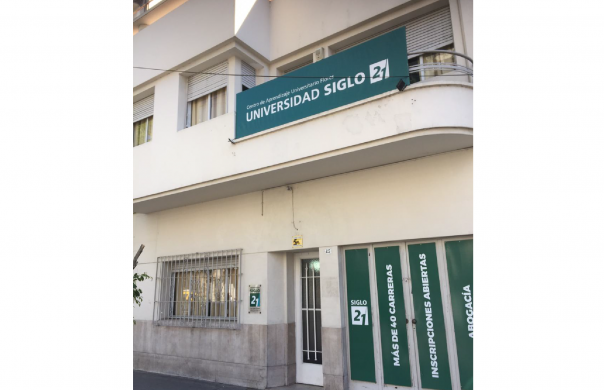 Located at one of the Siglo 21 University sites, La Misión Caballito is a dynamic and intentional community situated in a busy and growing part of Buenos Aires.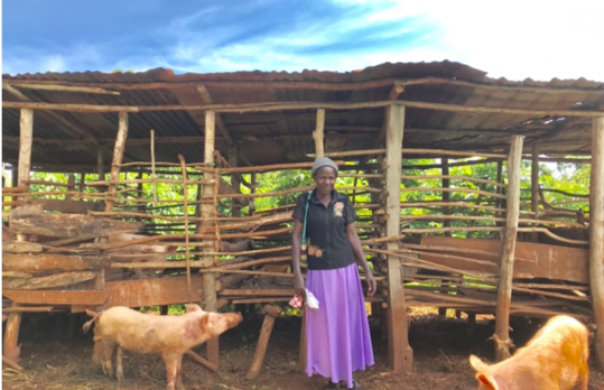 This program is for those who need business training in conjunction with mentoring, discipling and life skills. Our program will partner with students in a long-term relationship of...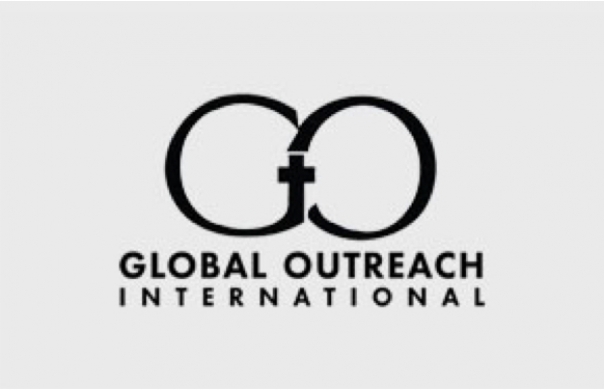 I want Global Outreach to move fast to mobilize and send more missionaries than ever before (Fund 1236)! *Your information is secure on our website.*
Sem and Eunice Beasnael work and teach at the only Christian institution of higher learning serving French-speaking Central Africa. The school has been equipping leaders who spread the...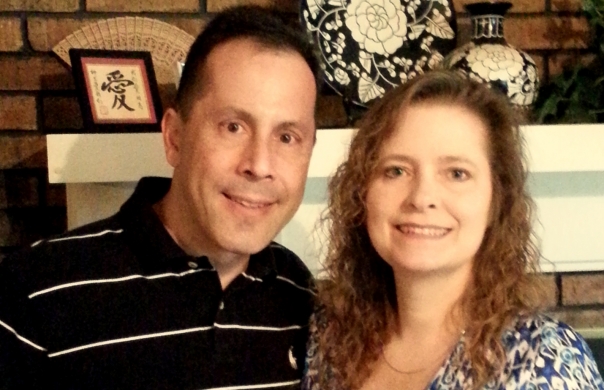 The Bells work in Asia and across the globe training pastors and equipping the next generation.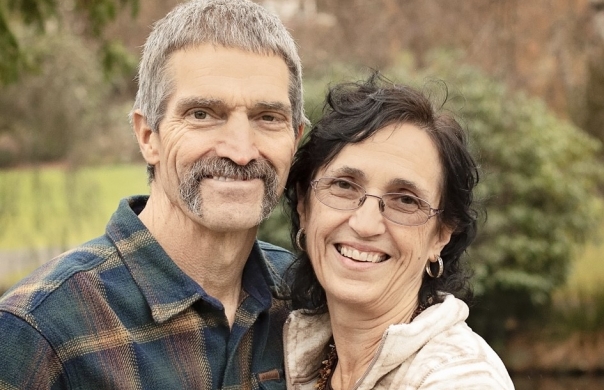 Mark and Yvonne Snell serve full-time at Mbingo Baptist Hospital in the Northwest of Cameroon. Mark is the Assistant Program director of the Pan-African Academy of Christian Surgeons...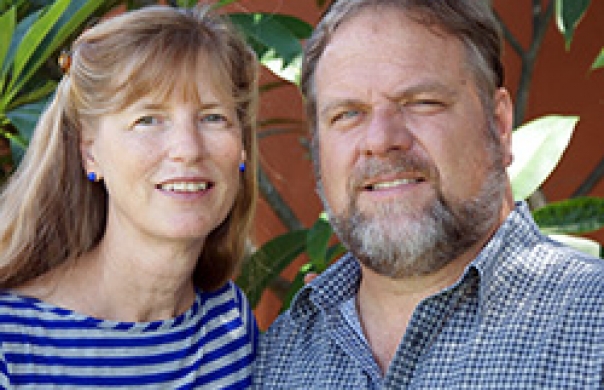 Pete and Trish worked for 3 ½ years in rural northern Zambia. A group of churches had been "praying for years" that someone would come teach them. Pete and Trish gave...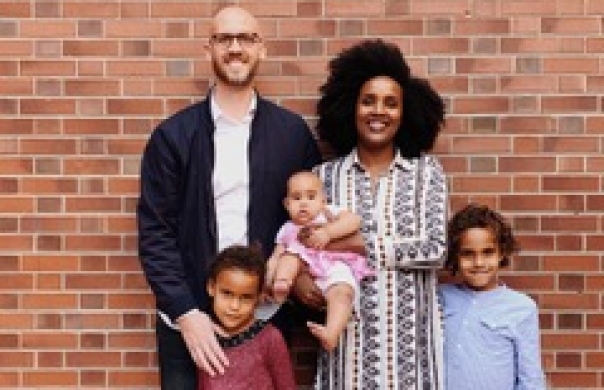 Michael and Kenean have a deep affection for the Ethiopian people and for the future of the nation. The purpose of their mission to Ethiopia can be summed up in three categories: 1)...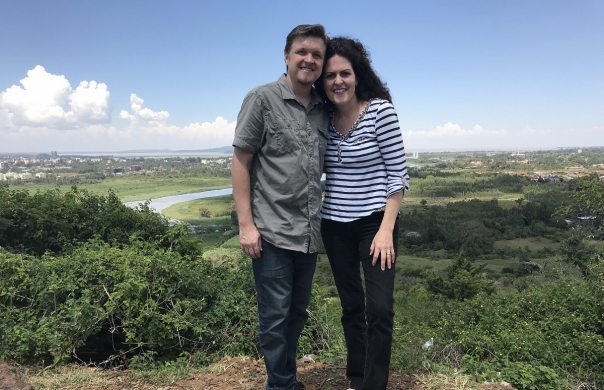 Jeremy and Andrea Ireland serve in the Amhara region of northern Ethiopia, focusing on holistic ministry through the practical expression of God's love and sharing the Gospel.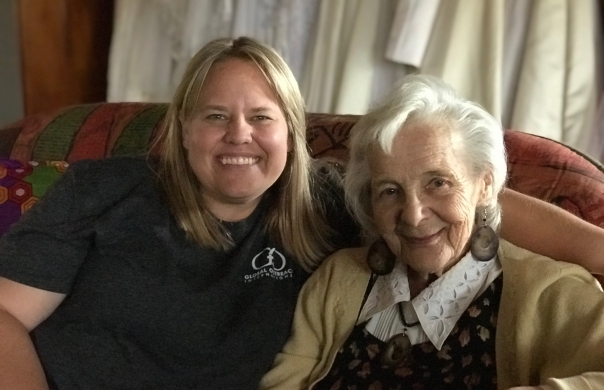 The Ministry of Monique Ladosz thankfully will continue in Rwanda. We would like you to continue your legacy if you have been a long time partner or if you are new- join us to be a part...
Andrew and Karina, along with children David and Johnathan, work in the Islands of Lake Victoria, Uganda. They started Shepherd's Heart International Ministry in 2007 to provide an...
Chris and Sheryl Brumley have been missionaries to Haiti with Global Outreach International since 2003. In January, 2016 they took over directorship of the compound and direct all the...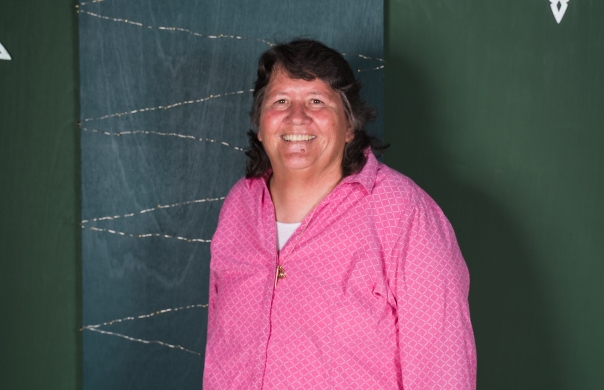 Dayna serves as a missionary to Belize where she helps spread the Gospel and impact the lives of local youth.
Josip and Kelly Debeljuh, along with their five children, are serving in Zagreb, Croatia. The Debeljuhs moved to Croatia in 2008, and have been building means of outreach through sports...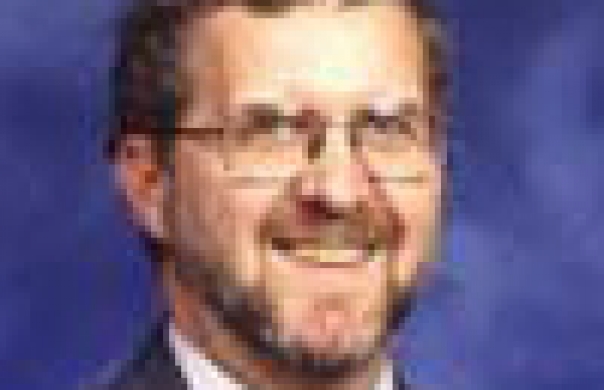 Walter Aiken serves the Lord through evangelism, discipleship, youth camps, conference and special event speaking engagements, weekly Bible study leading, and often serving as an...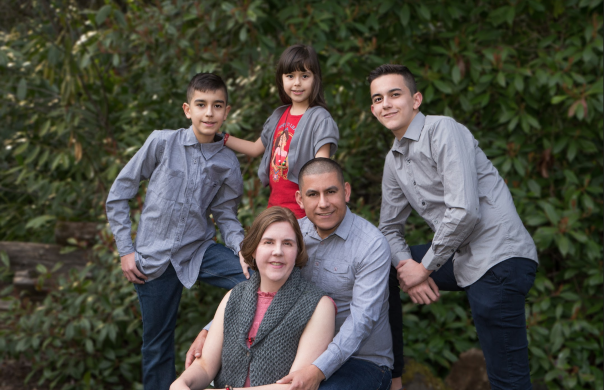 Robin and Wendy Gutierrez serve as administrators at Emmanuel Christian School (Unidad Educativa Particular Emanuel) in Macas, Ecuador, on the edge of the Amazon rainforest. The school...
Eric and Katrina Rozeboom have been serving with Alaska Village Missions since 2005. Eric is the president of Alaska Bible Institute, a tuition-free Bible college that trains and equips...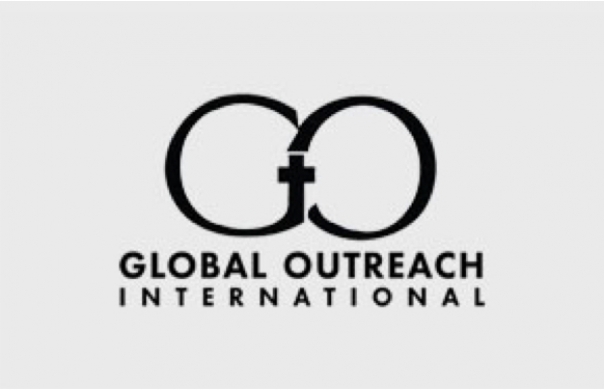 They will be doing work for the Kingdom that we cannot disclose here.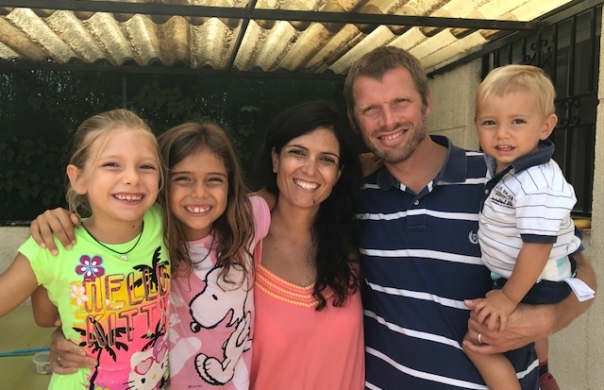 After many years of service in children and youth ministries in Belgium, The Netherlands and Spain, God has touched the lives of Jonathan and Gemma in a new way. After a personal...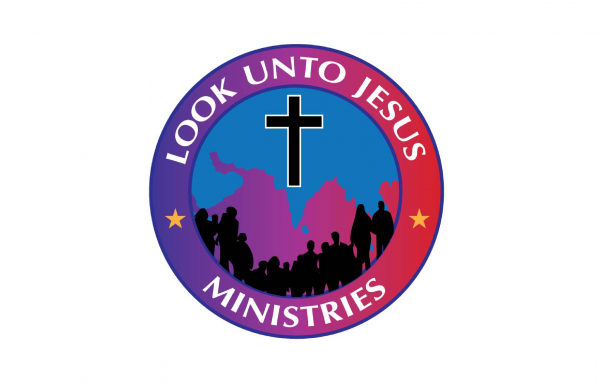 Look Unto Jesus Ministries is launching a pastoral training school. Read more about their efforts.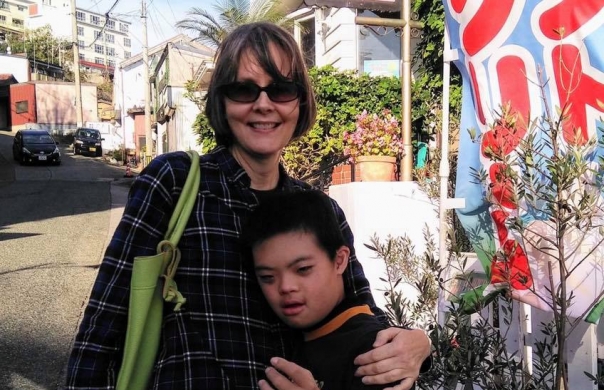 Cynthia is a full-time missionary serving in Japan with Life Hope Network.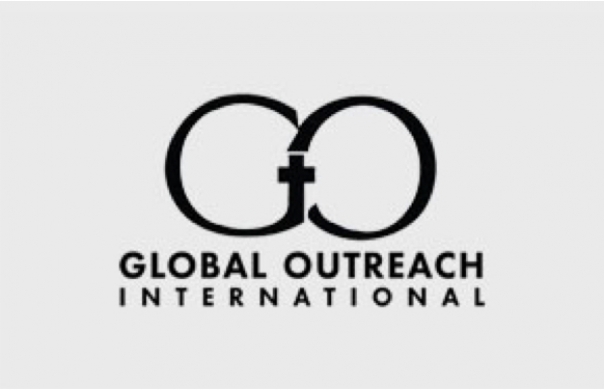 J and A JJL can't publicly disclose the specific location and nature of their ministry for security reasons. They urgently need your prayers and support.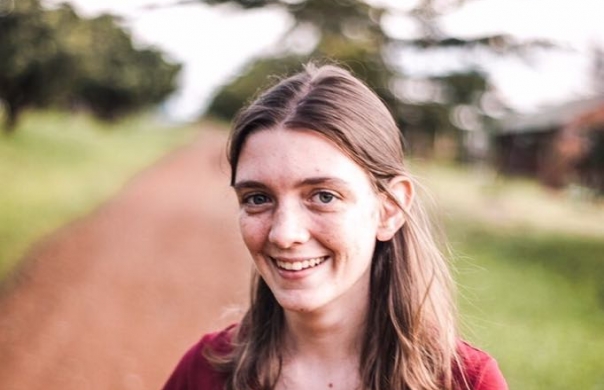 Caralina Gwartney is serving as a Missionary Kid Specialist. She is based in Uganda but coordinates with the Home Office and travels to help support and encourage missionary kids.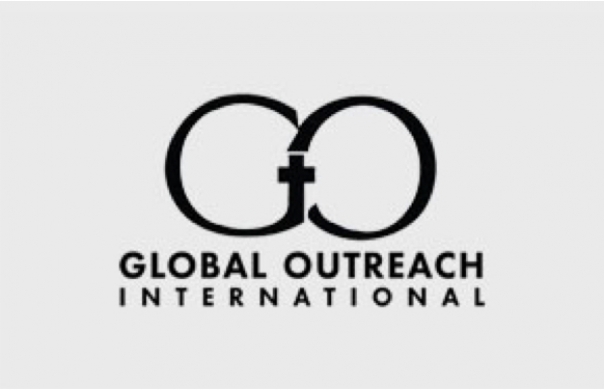 The "J" family is serving a largely unreached South Asian city, but can't publicly disclose the specifics of their location and activity for security reasons. Their family is in need of...
Aleksandar comes from an Orthodox Christian family from Macedonia, but God has never been known in his family. When he was 8 years old, he heard about God for the first time after...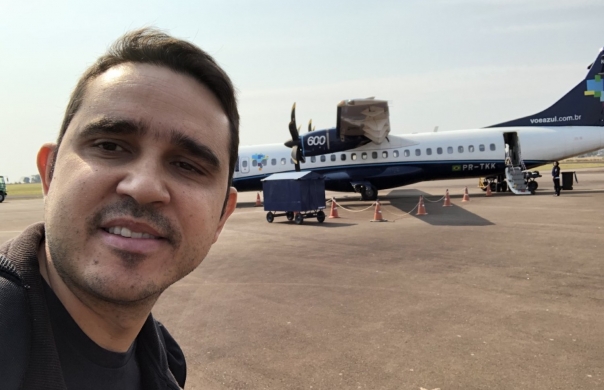 Fernando Dantas is a missionary reaching the unreached people with the Gospel of Jesus Christ in Europe, South America, and Asia. Born and raised in Brazil, he grew up in...
Steve and Debbie Nutzmann moved to Uganda in 2018 with the goal to honor God with Christ-centered businesses, business practices, and a desire to see families thrive and be all...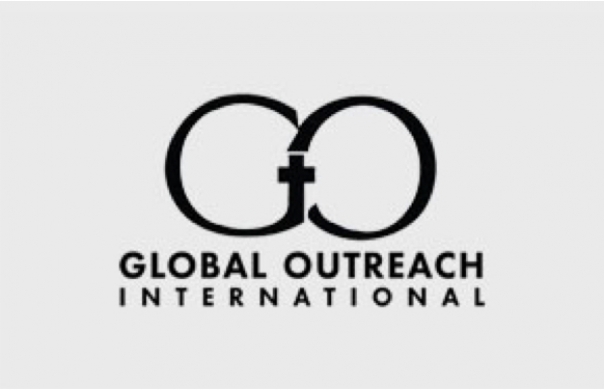 Team members or supporters can contribute towards team account Conrad 02-22 here.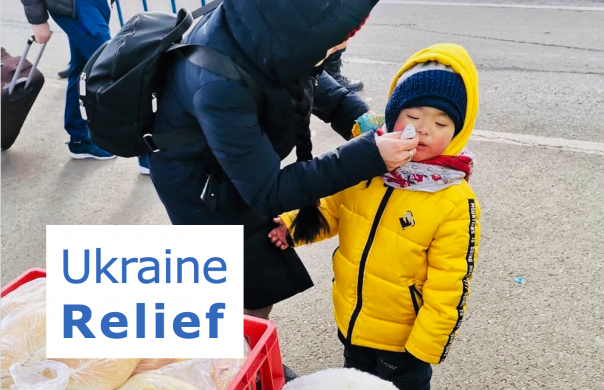 Donations designated for helping Ukraine refugees. Ben and Anda Mogos together with Agape Church in Bucharest are providing help to refugees coming to Romania from Ukraine....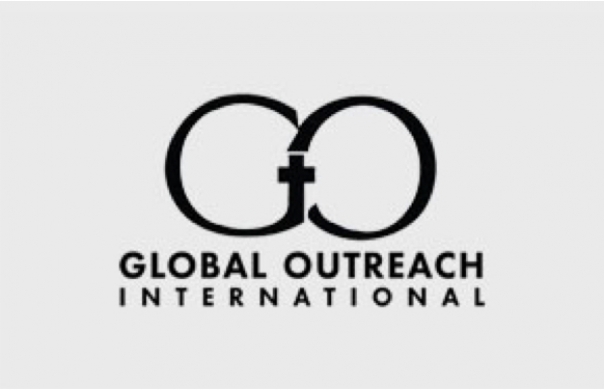 As Regional Care Coordinator for Europe, Rhonda assists numerous missionaries who are currently doing relief work with Ukrainian refugees. The purpose of this account is to provide a...
I am so excited to teach in Jinga, Uganda. I will be serving a at an International school, where I will be working with other missionaries. I am looking forward to helping children learn...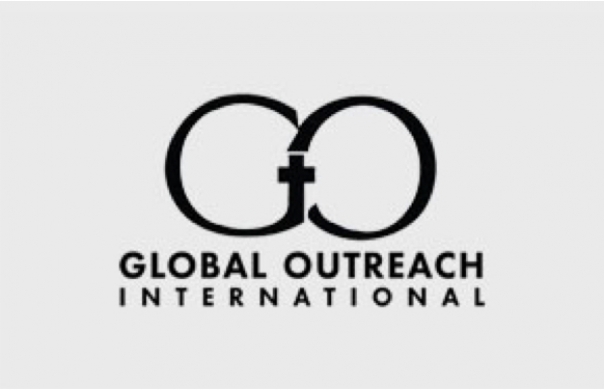 Team members or supporters can contribute towards Snowden 05-22 here.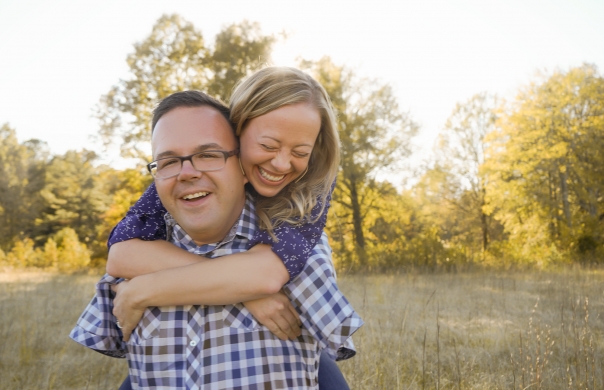 Greg and Becky Buell serve as Global Outreach staff and missionaries in the United States.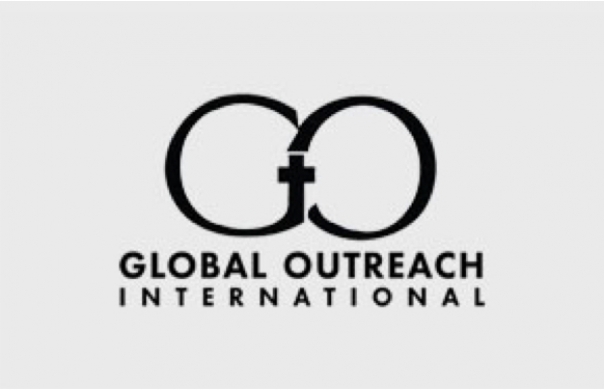 Grayson Orman, along with his wife Karen, and daughter Cali served in Southeast Asia for many years as missionaries using "business as missions" for their platform. ...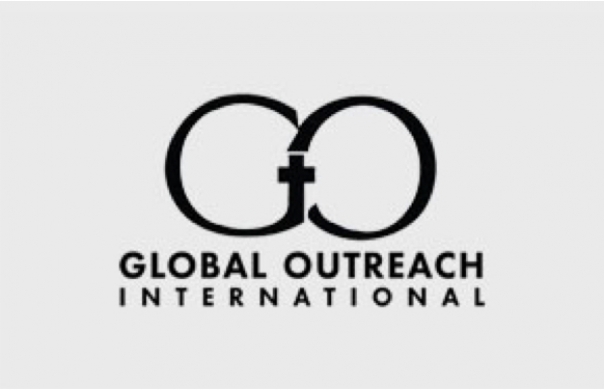 Team members or supporters can contribute towards team account Bagnal 07-22 here.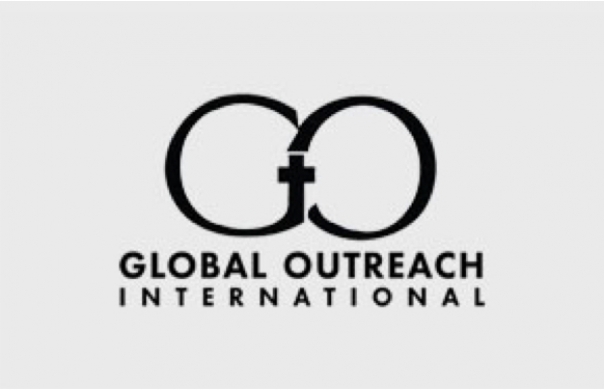 Helen works with Look Unto Jesus Ministries. She can't publicly disclose the specific location and nature of her ministry for security reasons. She urgently needs your prayers and support.
Mark and Harumi Kane work with Rev. and Mrs. Hisashi Hattori in Nagoya, Japan, at Fujigaoka Church. This involves student ministry, Bible studies, preaching, mother's circle,...
Dave and Meredith Alexander and John, Josiah, and Jacob serve at Hospital Loma De Luz, located on the northern coast of Honduras near Balfate, Colon. Dave is a general surgeon and serves...
Dave and Julie Ayer and their 8 children spent 7 years in East Africa, both in Soddo, Ethiopia and Jinja, Uganda. In both places their calling was to engage in compassionate...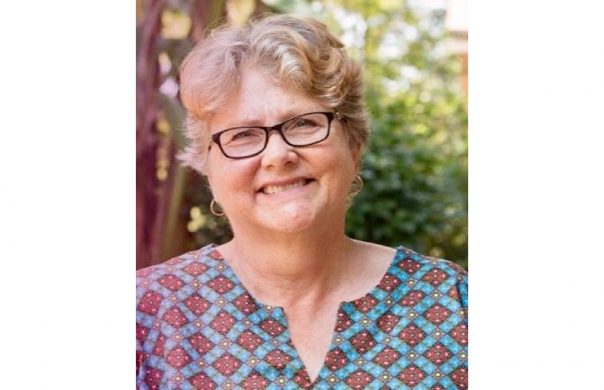 Diana Ferrell is a Global Outreach International missionary living and working in Jinja, Uganda, East Africa. She took over the ministry for retired missionary Dorothy Ferris. The...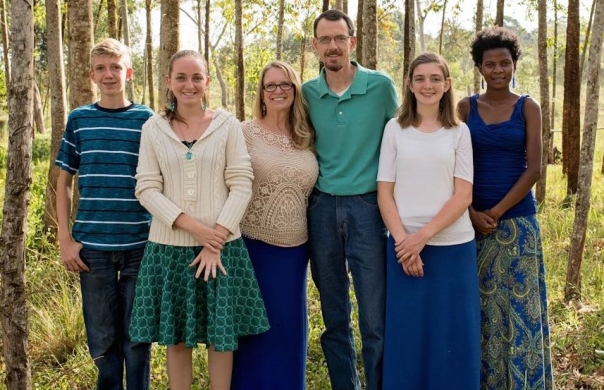 Mark and Amy Gwartney serve at Good Shepherd's Fold in Uganda. GSF is now a multi-faceted ministry sitting on 100+ acres of land which is a place of refuge for many hurting people in...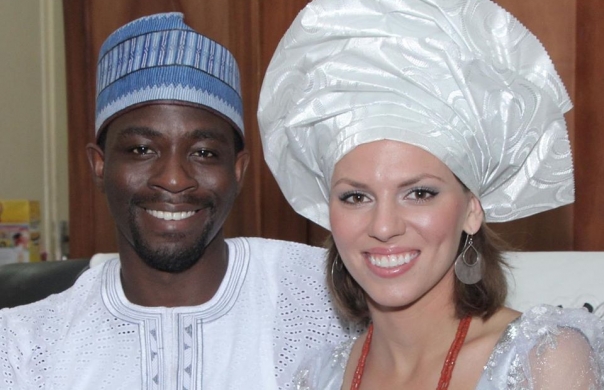 Daniel and Corinne live and work at Good Shepherd's Fold (GSF) in Jinja, Uganda.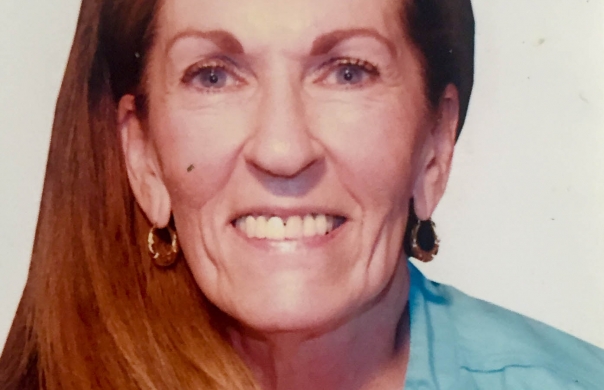 I am located in Malindi, Kenya since October 2014. Prior to arriving here, I was in Uganda for seven years at the Jinja District Hospital Surgical ward from 5 January 2008 until October...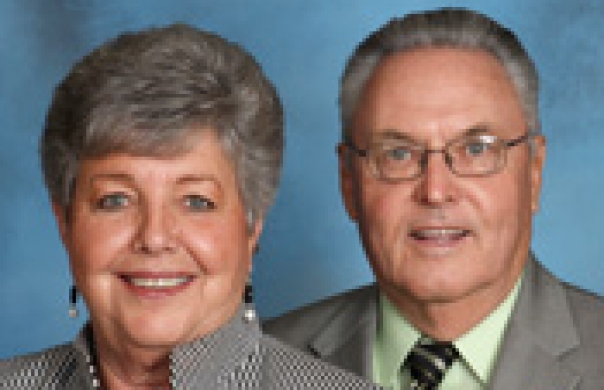 David and Judy Heady have been missionaries to Haiti since 1983. Before coming to Haiti as career missionaries, the Headys lived in Owensboro KY and owned an electrical company as well...
The Napiers arrange their life around the purpose of bringing glory to God by EQUIPPING native pastors, MULTIPLYING the efforts of native-led churches, and SERVING the hurting masses....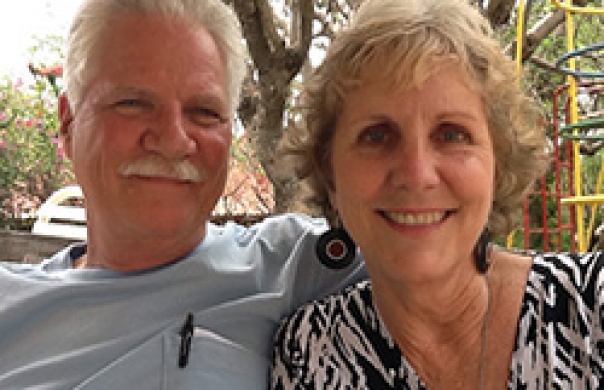 Since March of 2014, we have been living and working in Bluefields, a small town on the east coast of Nicaragua. There are no roads between most of the villages here, so transportation...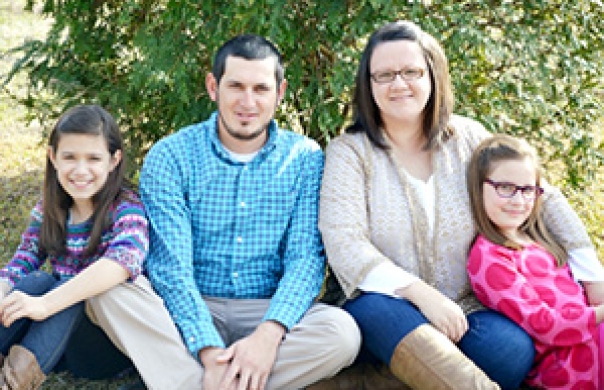 Through teams and ongoing projects such as feeding centers and scholarship programs Renan and Nita hope to reach the lost for Christ and encourage the local Honduran church to evangelize...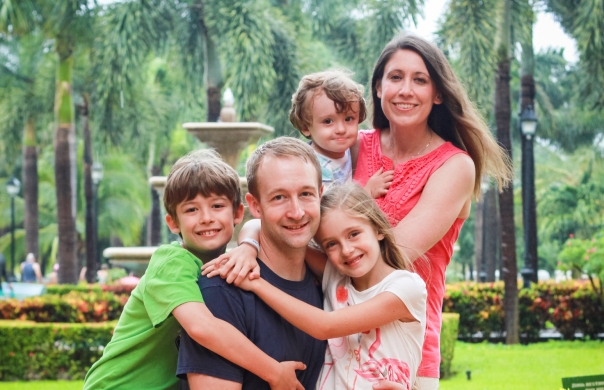 Many pastors in the developing world are under-trained. They have the heart to serve the Lord and shepherd their flocks, but they lack the training necessary to teach and lead. Most of...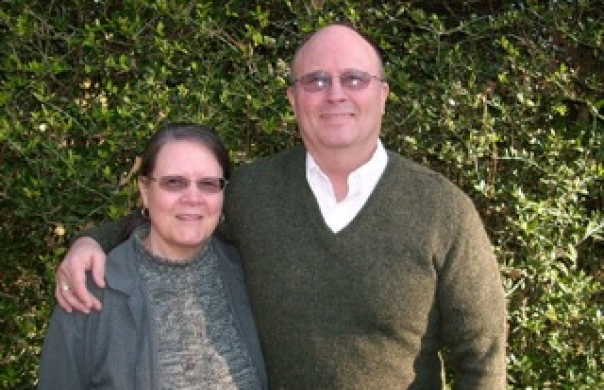 Fred and Linda McRae have served in Germany since 1986. Previously their work was in the Rhineland-Pfalz helping with church renewal and ministering also in church planting. Currently,...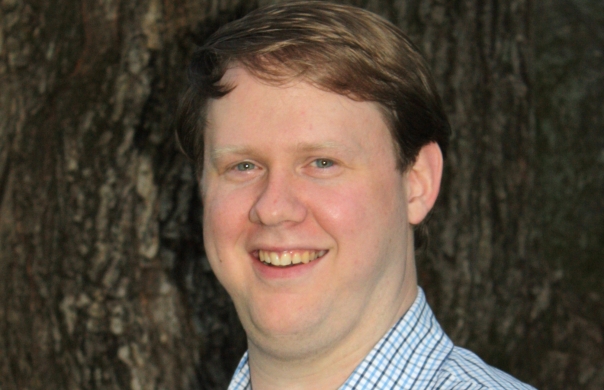 Jonathan will live and work primarily in Ambato, Ecuador teaching English in local churches as a means of outreach and evangelism to their local communities.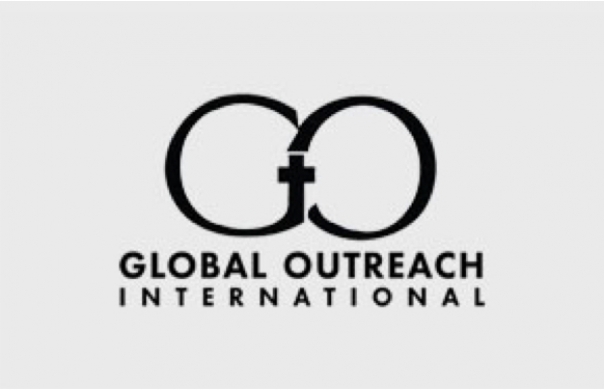 Andrea's motto is lifting up the name of Jesus Christ in Macas and Rio Blanco, Ecuador, through Evangelism, Discipleship, and Service. She is working alongside the local church in Macas,...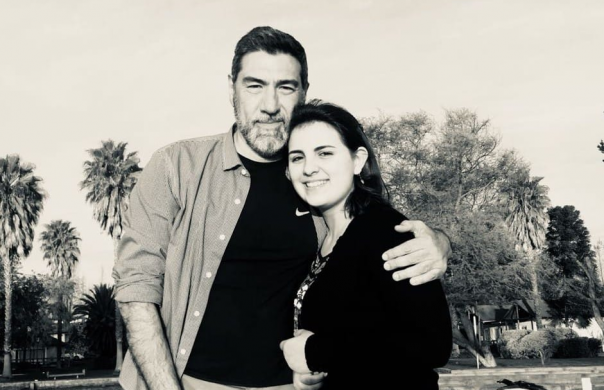 Marcelo is a church planter and the senior pastor of La Misión Church in Buenos Aires, Argentina. La Misión has 5 congregations in distinct neighborhoods of the city that...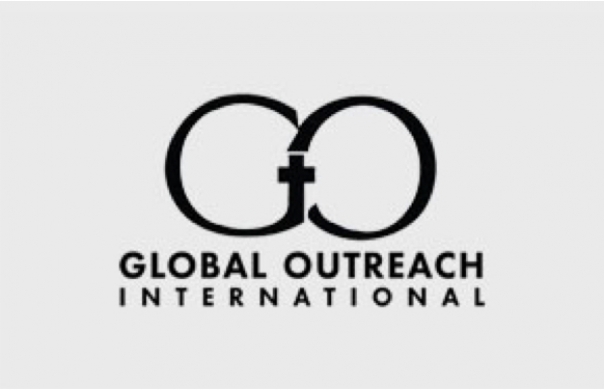 J and K H can't publicly disclose the location and nature of their ministry for security reasons. They urgently need your prayers and support.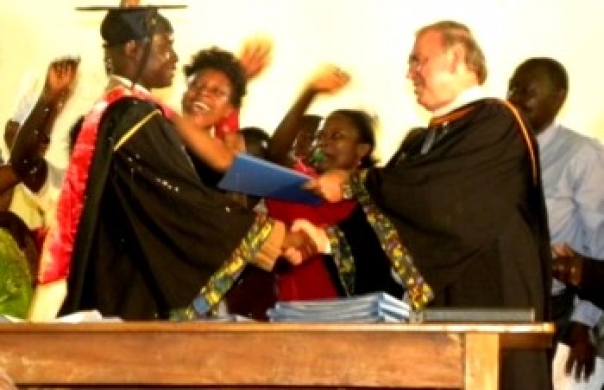 Alpha-Omega Seminary, in Jinja, Uganda, provides theological and pastoral training for men already serving in East Africa. It was founded by GO missionaries Jim and Diane Clair.
This account makes coming to GTS affordable for most church leaders. The cost for each student to attend GTS for a 4-week term is about the equivalent of $100 while on campus....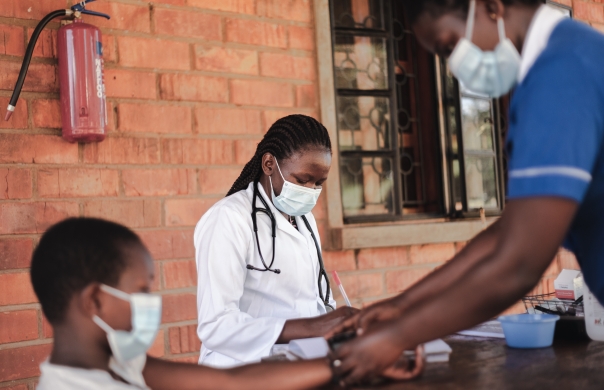 Give to construct a much-needed Medical Clinic and Office Block! The GSF medical team is currently operating out of a room situated in a multi-purpose, child care center. COVID-19...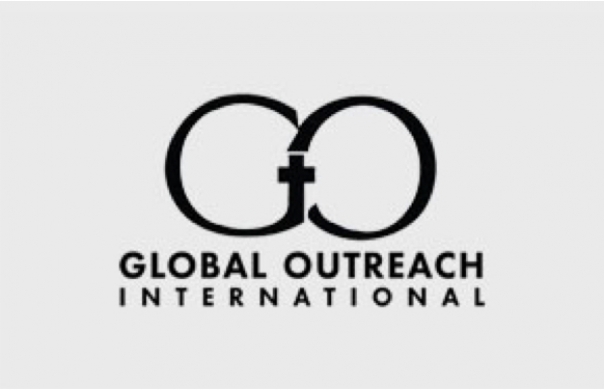 Support the Jacobsens' Mercy Ministries in Uganda.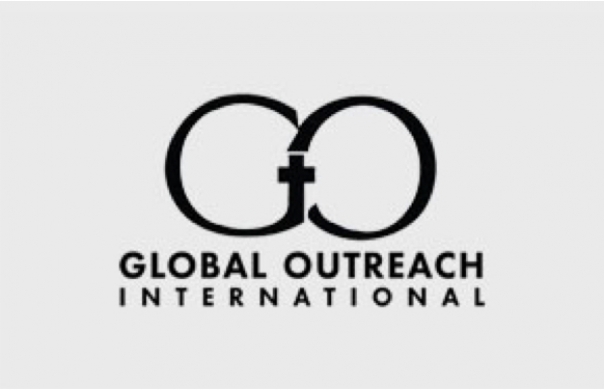 WRAPS stands for "washable, reusable, affordable pads." Your donations help Ethiopian girls & women stay in school through their menstrual cycles (rather than stay at home, which is...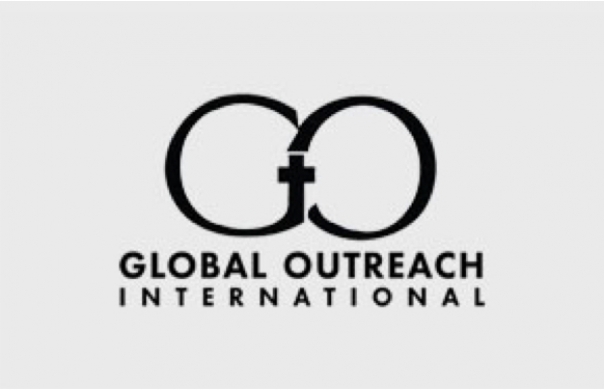 Support Stephen and Esther's work with Middle East refugees and Middle Eastern churches.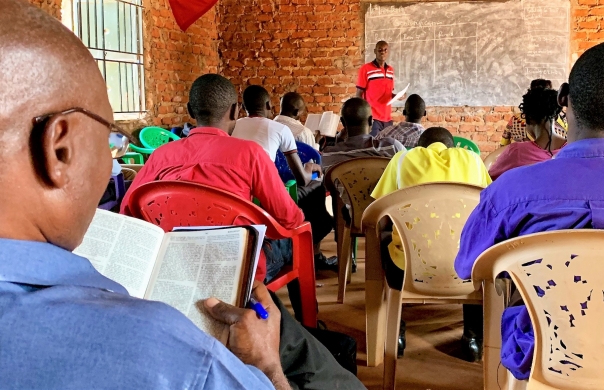 Equipping and empowering African pastors is central to planting local churches that are doctrinally sound, self-sustaining, multiplying new churches among the unreached, and making a...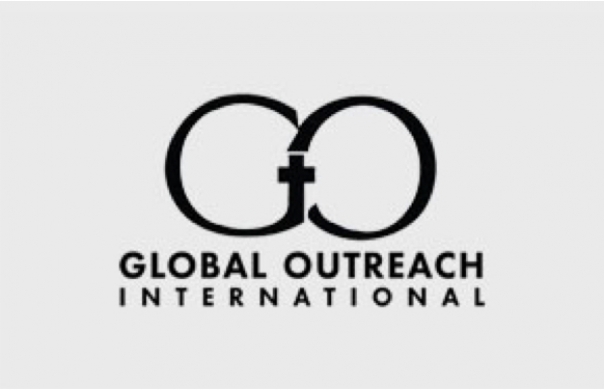 These donations support the summer camp run by Spas and Christina Stoimenovi.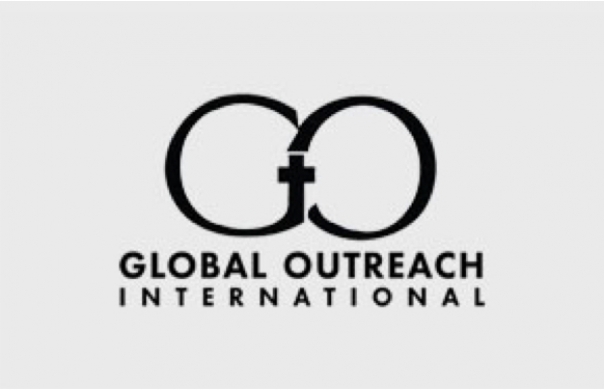 This is where churches can make or begin their monthly Global Partners contribution.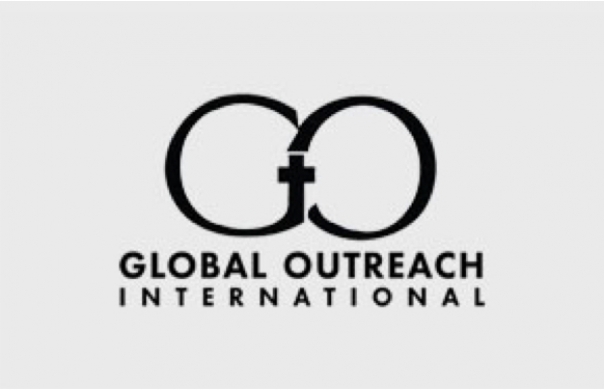 Support Fazekas Ministry through GO missionary Michelle Akavuti.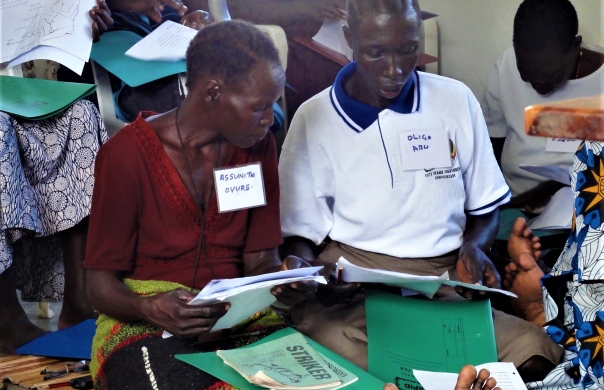 Ferrell Discipleship & Training teaches helpless women life and work skills.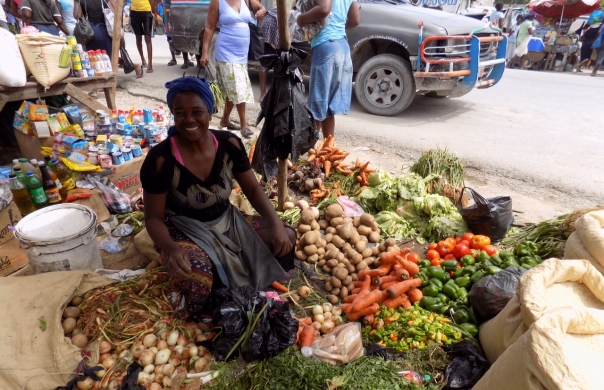 Elevate is a micro-loan ministry in Haiti seeking to help families in need.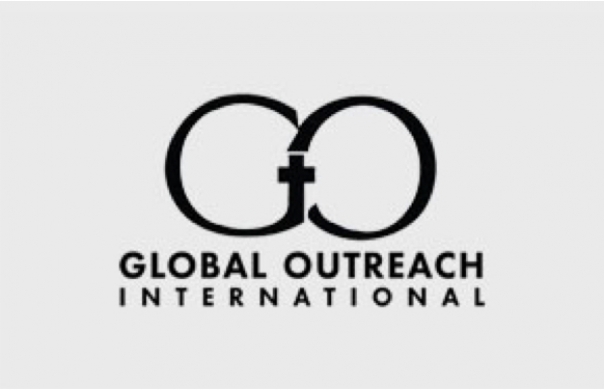 The Zimmerman project account for teaching job skills to unemployed demographics.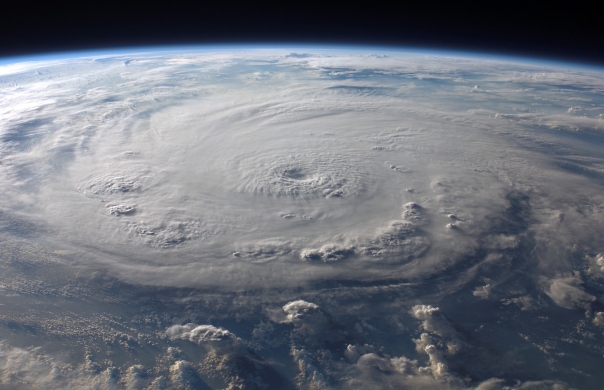 Hurricane Dorian has just hit the Bahamas, causing major damage throughout the region. Partner alongside the Hughes family as they prepare to serve the people affected in Grand Bahama.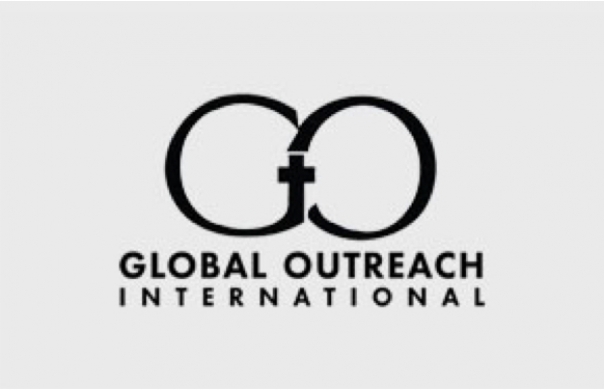 Eduardo and Sara are missionaries looking to return to serving in Denmark, Scandinavia.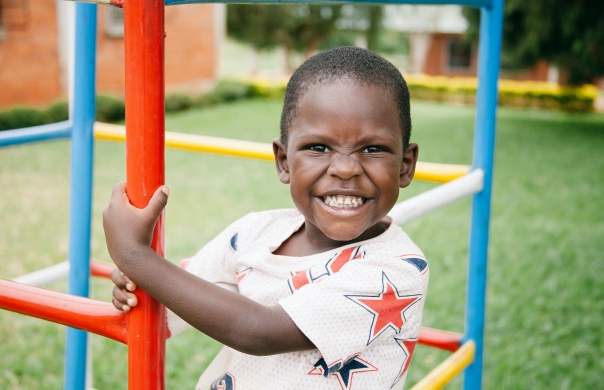 The Ambassador Fund goal is to raise $510,000 for Good Shepherd's Fold by the end of 2021 to holistically build thriving families and transform communities for Christ!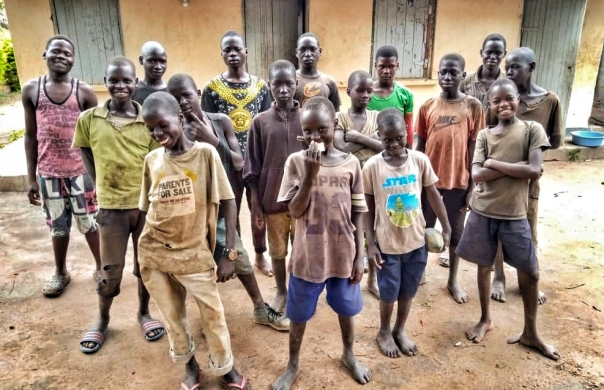 The Freedom Boys Ministry brings the love of Jesus to boys who live on the streets of Soroti, Uganda by advocating and caring for them; by seeking to provide for their spiritual,...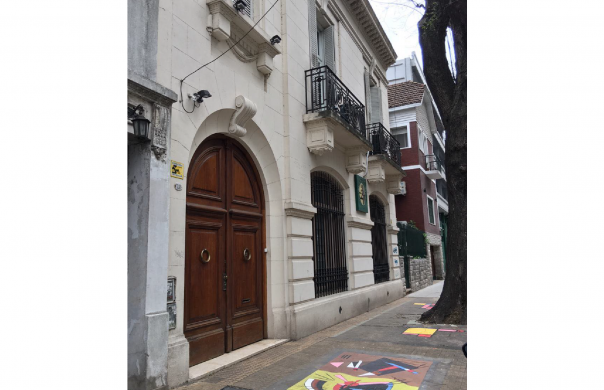 La Misión Palermo is strategically located in one of the most affluent neighborhoods of the city of Buenos Aires, where less than 3% of the population know the good news of Jesus....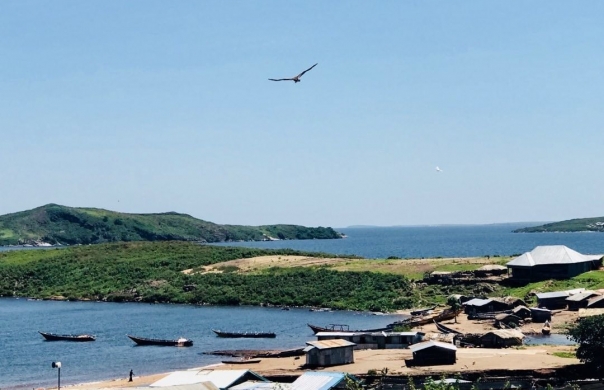 We are a small band of mamas and daughters SET FREE by the love of Jesus Christ. We desire to see women around the globe SET FREE from the bonds of poverty and slavery. We...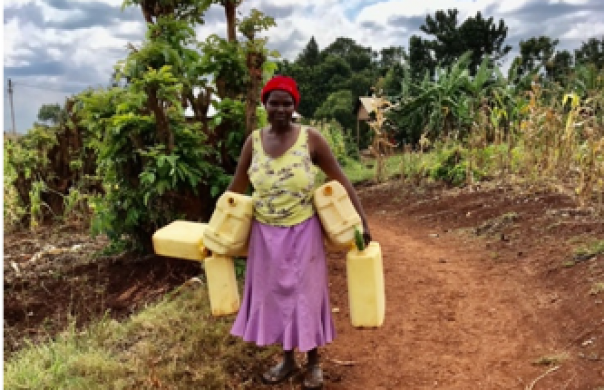 Ekisinga Water was born to provide solutions that brings safe water to everyone, whether they live in a city or rural village. Your donation will help bring clean...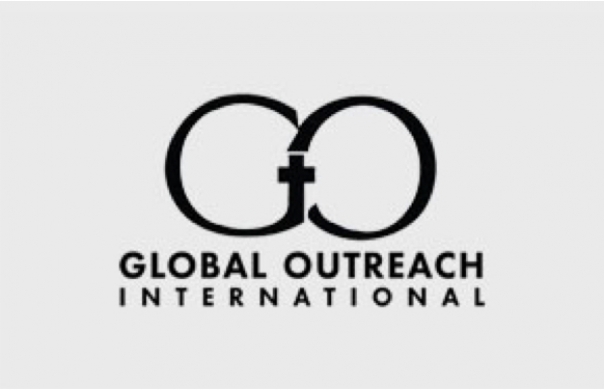 David and Amanda can't publicly disclose the specific location and nature of their ministry for security reasons. They urgently need your prayers and support.
The Yancey family serves in Patate, Ecuador with the PESCA foundation.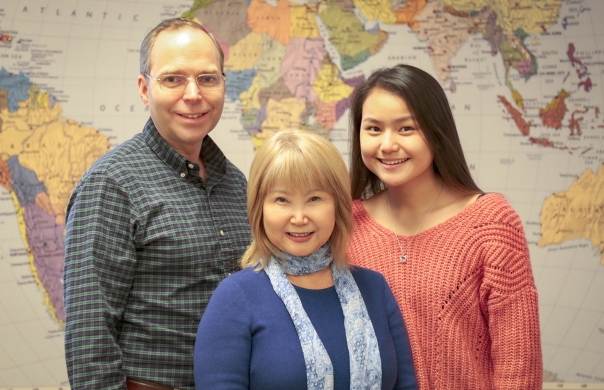 Rob and Lisa MacEwen are committed to building Christ-centered leaders to accelerate the fulfillment of the Great Commission.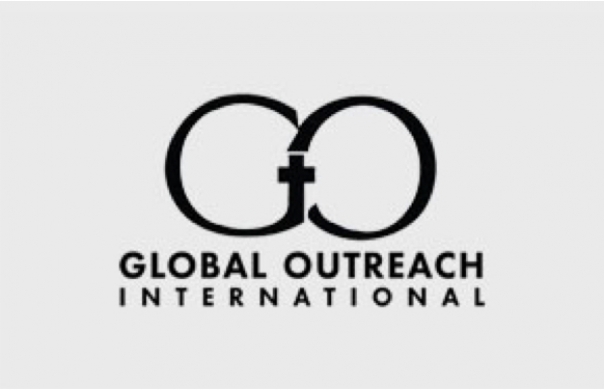 For safety reasons K and F Jones can't mention publicly the specific location or nature of their ministry...but they sure can use your prayers and support!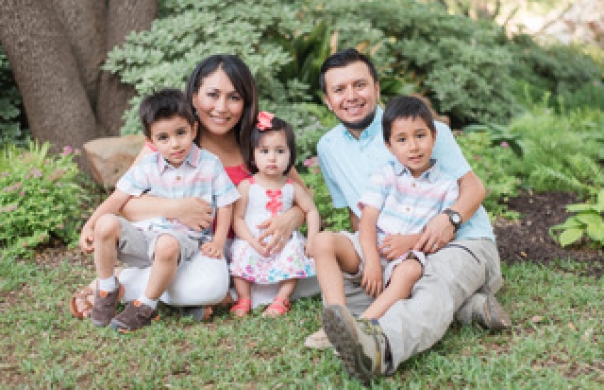 Roberto and Esther are native from Ecuador. They met and worked together at Camp Chacauco, where they got married in May of 2009. They served alongside...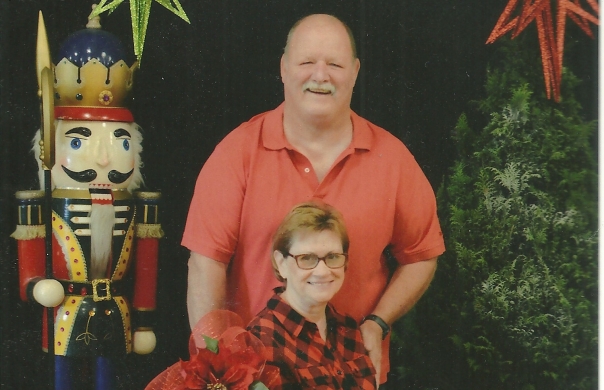 Robert and Deanna are serving in orphan ministry in Mexico.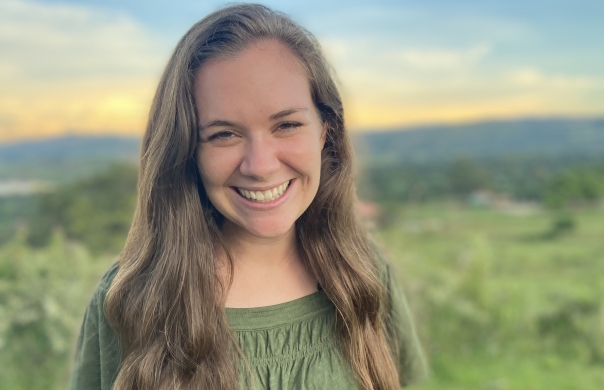 Catherine serves as an elementary teacher at Good Shepherd's Fold International School in Uganda. The school provides education for the children of the missionary families of Good...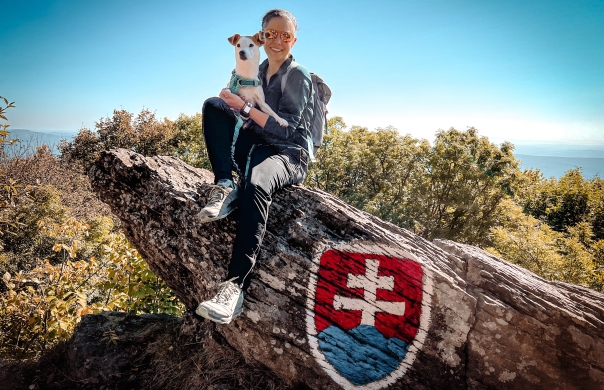 Since 2012, Michelle has been working alongside a Baptist church, Kresťanské Stredisko, as the youth director. She teaches conversational English in local schools, organizes youth...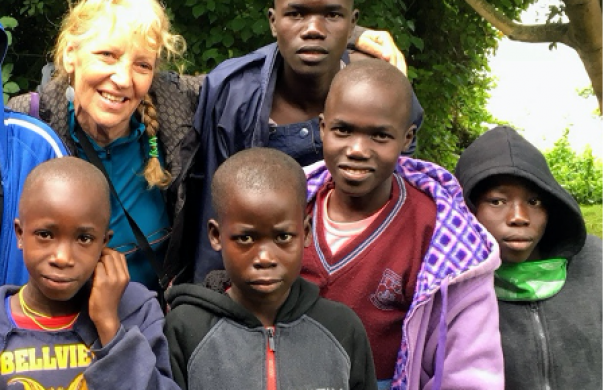 I have been living among the Acholi people of northern Uganda since 2008. I am now 64 years old, number 5 of 10 siblings, and part of a huge family in America. I have a precious son...
Since 2017, Amy and Kurt Hinrichs have been serving in administrative capacities at Soddo Christian Hospital where the mission is to provide excellent medical care, make disciples of...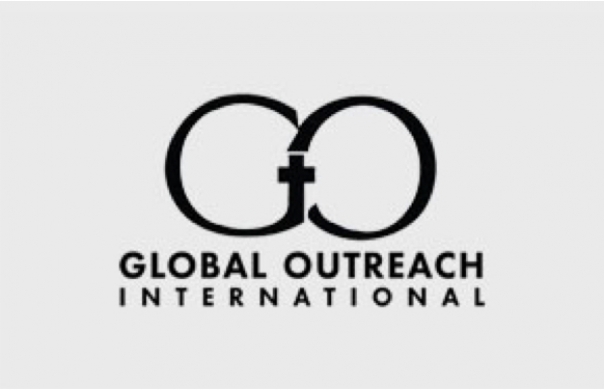 Team members or supporters can contribute towards Williams 07-22 here.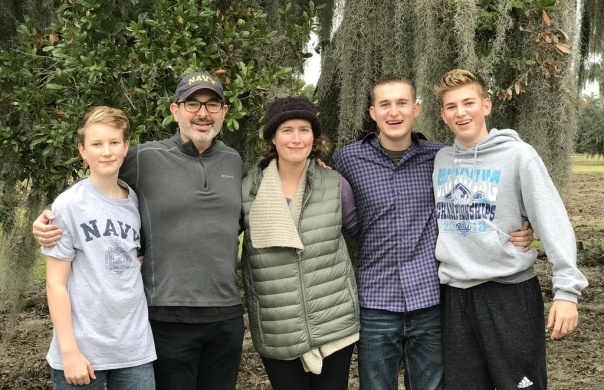 Steadman and Alyssa began their journey with Global Outreach International in 2005 with short term mission trips to Good Shepherd's Fold Children and Babies Home just outside Jinja,...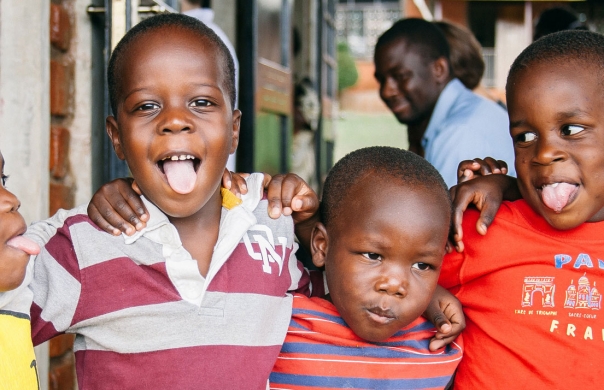 Good Shepherd's Fold was established in 1994 with the purpose and primary vision of evangelizing the orphan and destitute children of Uganda with the good news of Jesus Christ,...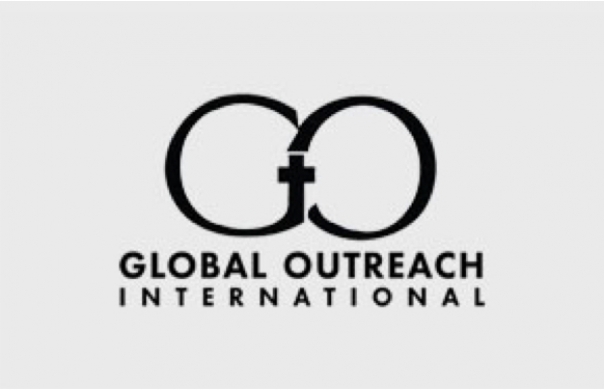 These donations support child sponsorships through the ministry of Robin and Wendy Gutierrez. Please click "add instructions to the finance office" on the donation form and specify the...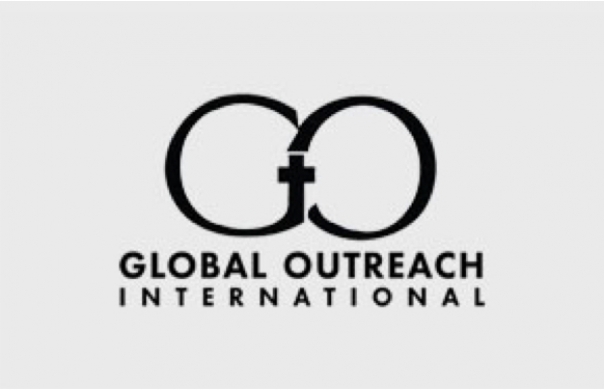 These donations support the Children's Feeding Program at Global Outreach Haiti.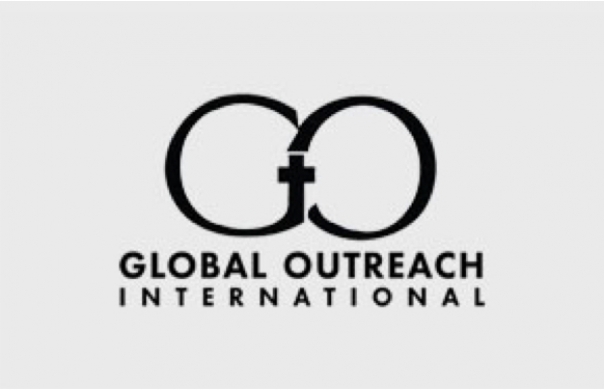 Support microfinance in Uganda through Bob & Carolyn Jacobsen.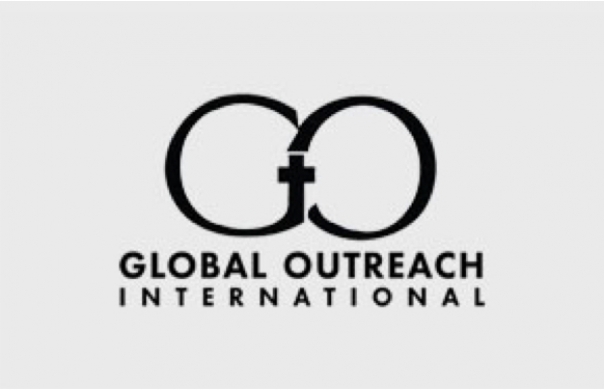 Barnabas Camps provide Christ-centered camp experiences for Haitian youth.
Support an undisclosed GO missionary couple working with Syrian refugees in Jordan.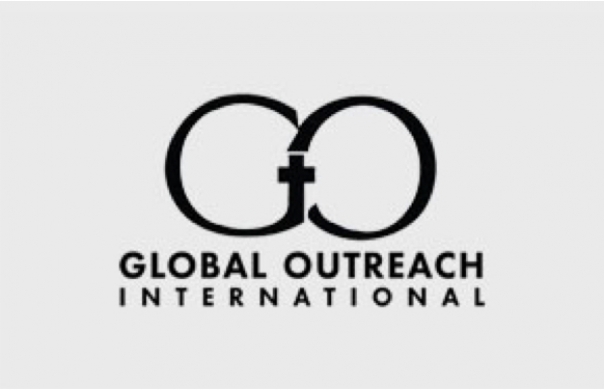 The Petersons are Regional Directors of Member Care for Africa. Support their work in caring for fellow Global missionaries in Africa.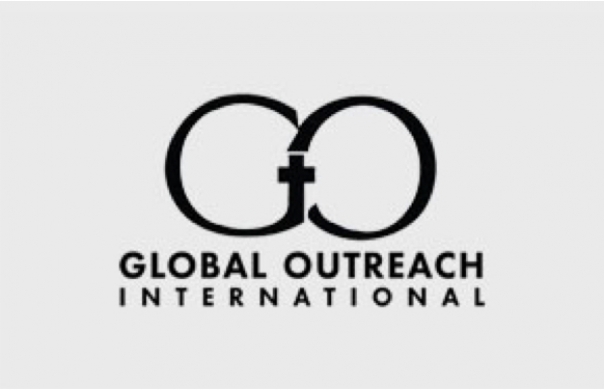 These donations support this specific ministry project, the Children's Home, run by Spas and Christina Stoimenovi.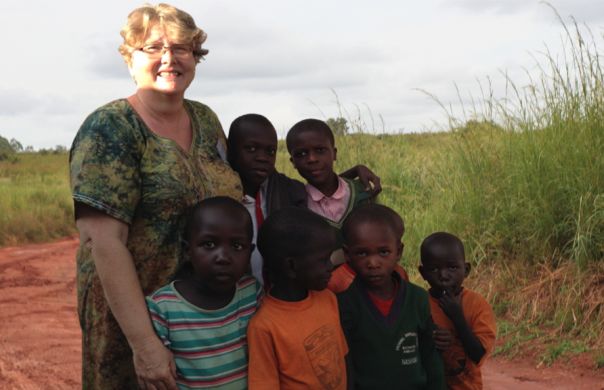 Special Projects is an account for projects not under Diana's budget for the year. Here she can raise money for a new vehicle, a church building for a pastor, feeding...
Elevate Sponsor helps students with financial needs attend school and excel in their future academics.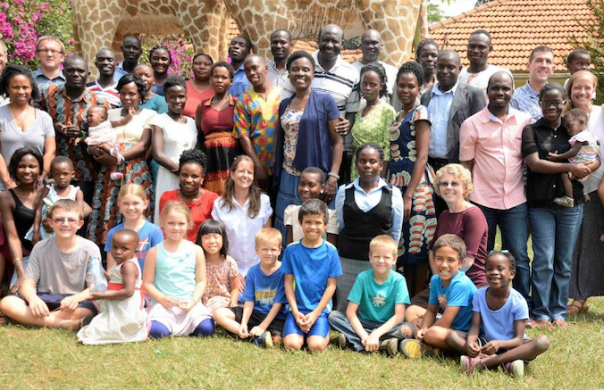 SHIM (Shepherd's Heart International Ministry) comes alongside Ugandan leaders in the Buvuma Islands to empower them to bring Christ-centered transformation to individuals,...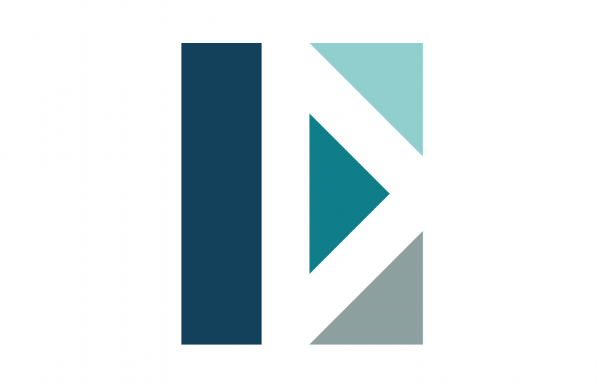 Emmaus is a primarily student lead ministry that introduces students to the goodness of God and disciples them in a Spirit-filled life.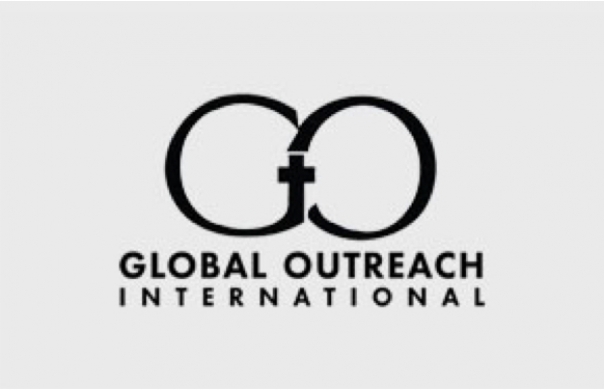 Team members or supporters can contribute towards Falkner 05-22 here.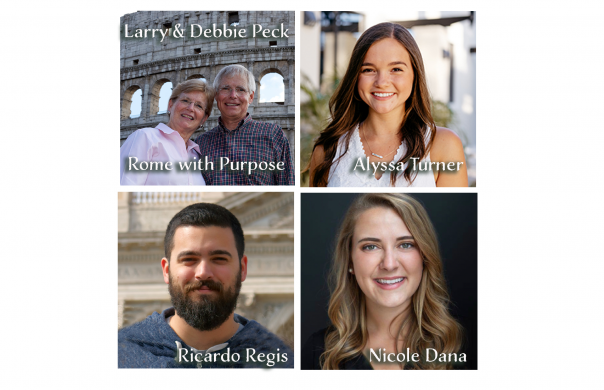 An important component of the Rome with Purpose Christian study abroad program are our resident counselors. These spiritually mature young adults serving as resident counselors minister...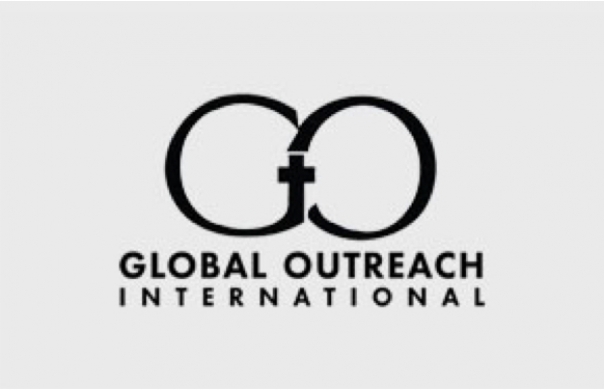 This account honors the memory of Leland (Sept. 2017) and Arlene (Apr. 2021) Fulks. The funds in this account will be used for their favorite missionary endeavor Global Theological...
Work is an essential part of the vocation that God gave us in creation. Although sin has distorted and brought confusion to our work, God in his infinite grace has set out to restore all...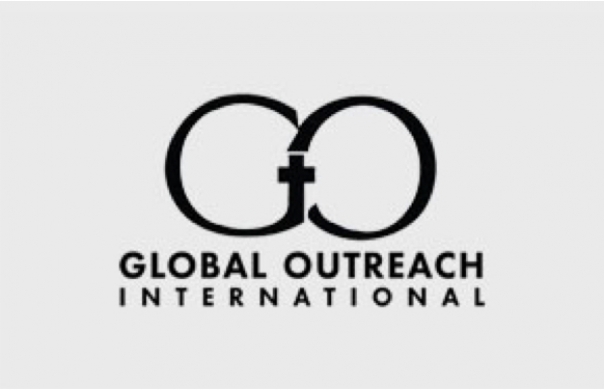 This hospital ministry fund will be used specifically for projects at CEML such as: purchasing equipment and hospital supplies, subsidizing hospital care for needy patients, hospital...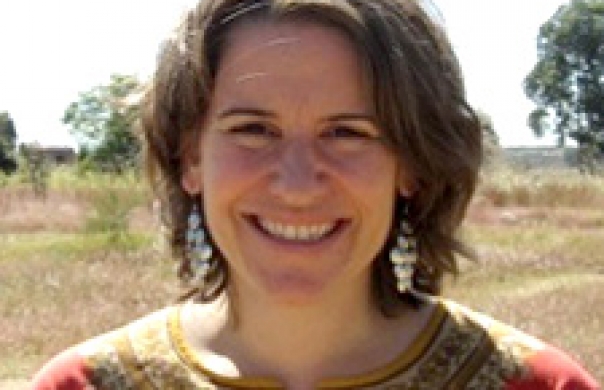 The medical ministry in Angola is centered at the Centro Evangelico de Medicina do Lubango. General surgeon Annelise Olson provides surgical care while also sharing Christ's love with...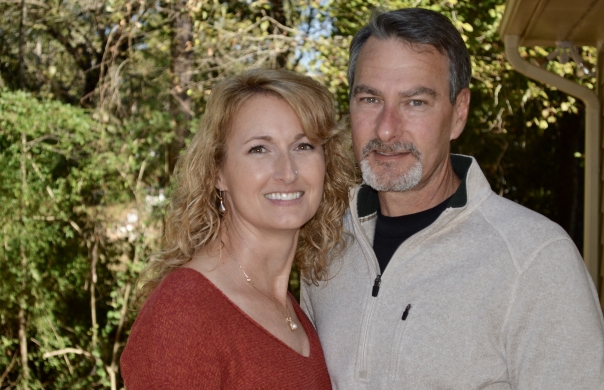 Tom & Sharon joined GO in 2012. Their areas of ministry are substance abuse recovery, Trauma Healing, and missionary care.
David and Lisa Fish, along with their children, moved to Uganda in the summer of 2013 to join the team of missionaries at Good Shepherd's Fold. Their primary ministry is teaching the...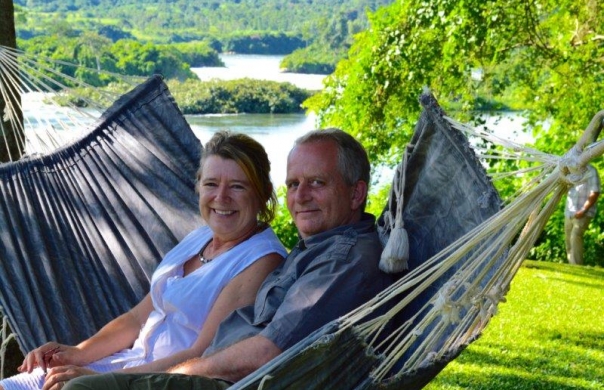 This ministry advocates for the Good Shepherds Fold (GSF) young adults who have aged out of GSF. These young adults need help transitioning to the "real" world outside of...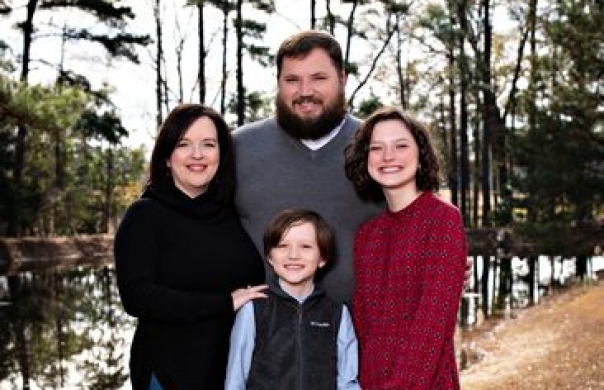 The Nelson family serve as evangelical church planters in the Dominican Republic in the small, rural community of Sabaneta in the province of Santiago Rodriguez. They also host short...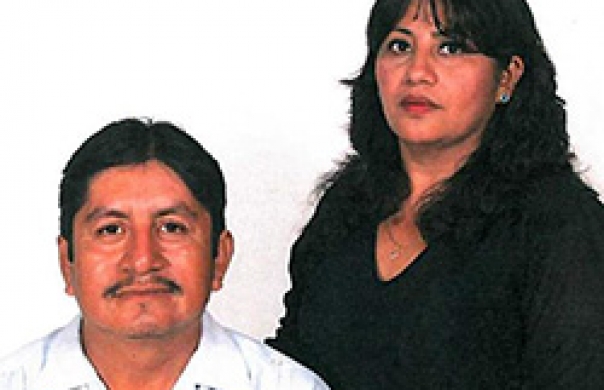 The Martinez's ministry in the Yucatan peninsula of Mexico includes planting new and support existing evangelical churches. They also start and support AWANA clubs in the area.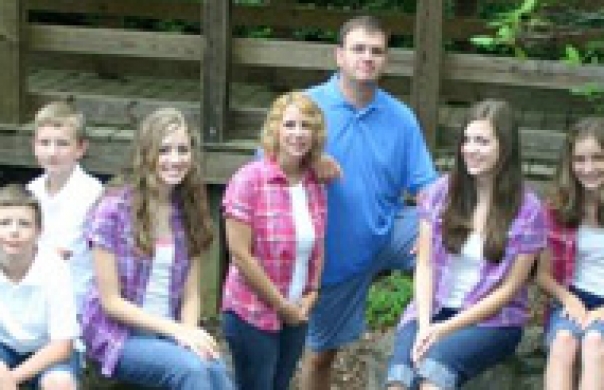 The Pirkles joined the staff of Hospital Loma de Luz in May 2011. Vance is an OB/GYN and helped develop the OB/GYN section at the hospital. They have four of their five children living...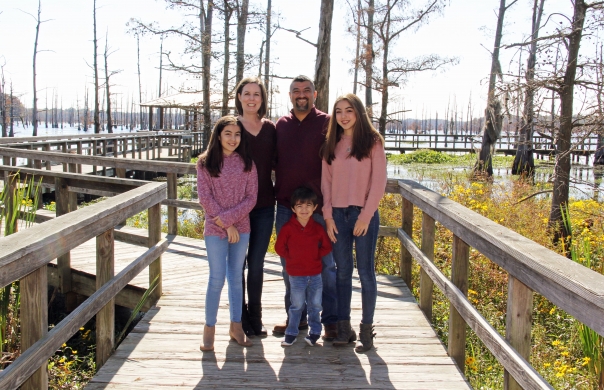 Alberto and Ashley Sandino work as missionaries in Nicaragua where they equip pastors and other Christian leaders.
After over 30 years in theological education in Portugal, Tom and Vicky have the opportunity to broaden their ministry to reach past boarders and serve evangelical institutions...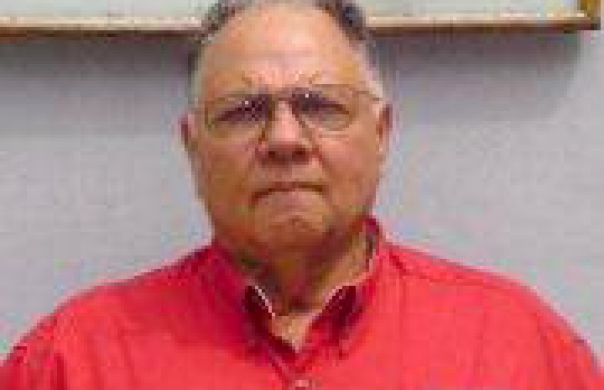 Ukraine Ministries serves in the southwestern part of Ukraine near the Romanian border located near the city of Chernovtsy in the village of Malinovka. Since 1993 they have built and...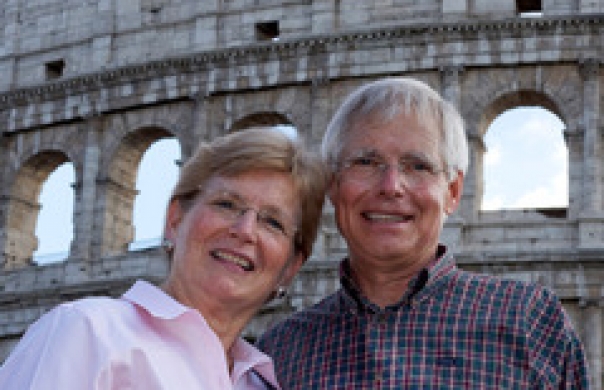 Larry and Debbie Peck worked as missionaries in Europe for 16 years before starting Rome with Purpose, a Christian study abroad program in Rome, Italy. Students who study with them will...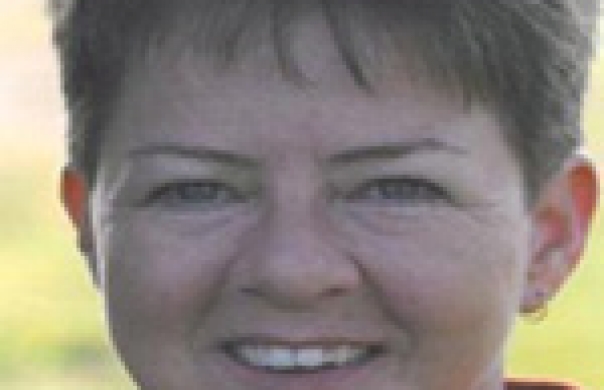 2015 has been a year of growth, encouragement, excitement and making plans for the future. We've called a new pastor, baptized 8 new believers on Easter Day, purchased property for...
Leanna is a passionate intercessor and has taught and led in the area of prayer and in-depth Bible studies for more than two decades. She first joined Global Outreach as the...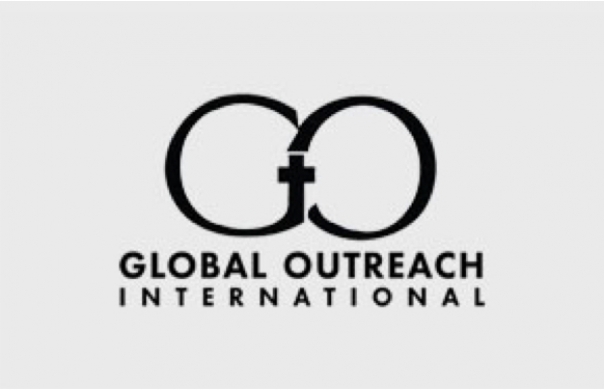 O and B C. can't publicly disclose the location and nature of their ministry for security reasons. They urgently need your prayers and support.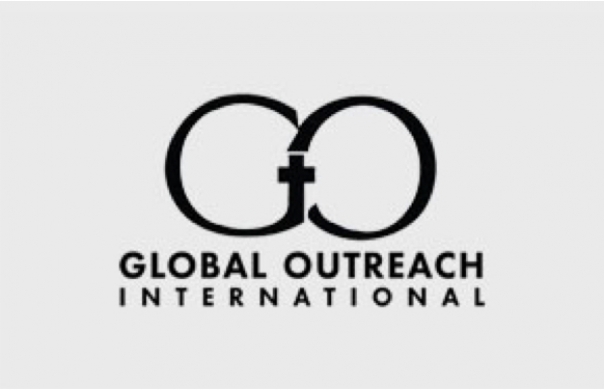 Dan and Jenny H. can't publicly disclose the specific location and nature of their ministry for security reasons. They urgently need your prayers and support.
The Stoimenovis work in outreach to orphans and children-at-risk in Bulgaria.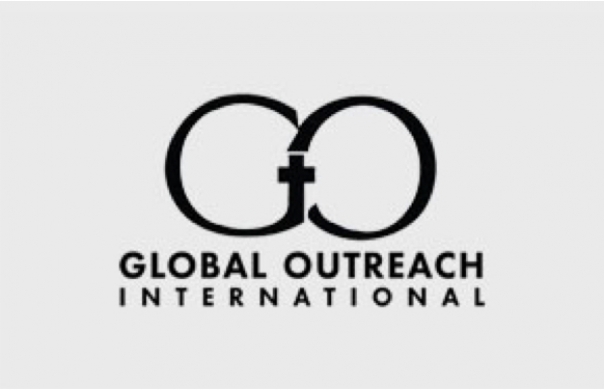 L.C.'s ministry is undisclosed for security reasons. Please keep her in your prayers.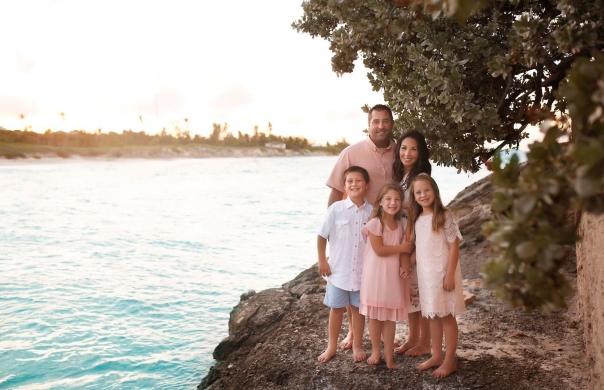 The Hughes family now serve on the island of Exuma where they share the Gospel through sports ministry in partnership with a local church.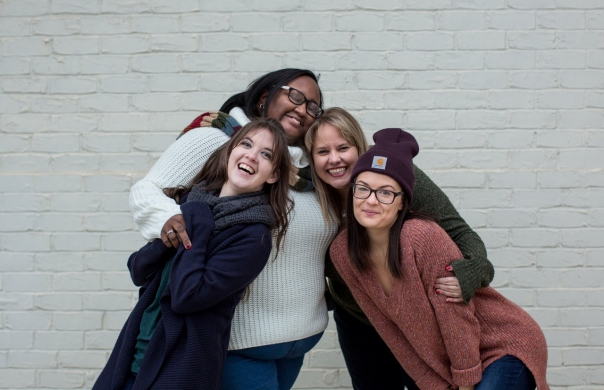 Supporting young women to grow in maturity AND coaching missionaries and ministers.
James and Paula serve the people of Roatan, Honduras by sharing the Gospel of Jesus Christ through relational and proclamation evangelism.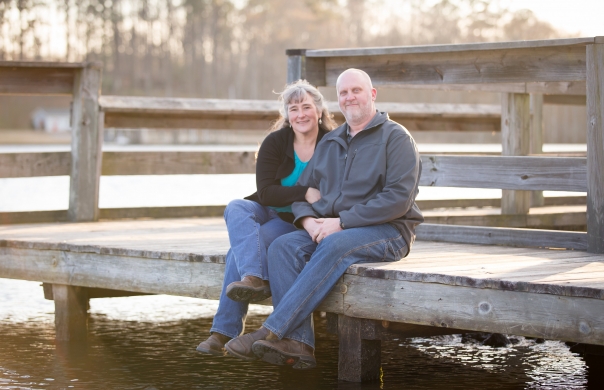 Jon and Tammie serve as missionaries in the U.S. serving missionaries.
Misty Bodkins has a master's degree in clinical psychology from Ball State University and is certified as a Master Facilitator in Healing the Wounds of Trauma Program through the...
Bryan and Mary are U.S.-trained physicians and both dual-dual-board-certified in the specialities of Family Medicine and Psychiatry. They enjoy providing direct patient-care for both...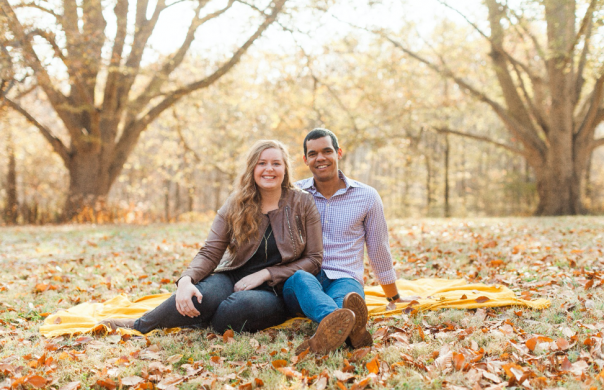 Jordan and Lauren have a love for Ethiopia and a desire to see the Gospel be made known in this country.
Kremi grew up in a Muslim family in Bulgaria, but became a believer in university through the witness of an American missionary by whom she was also discipled. When she graduated God...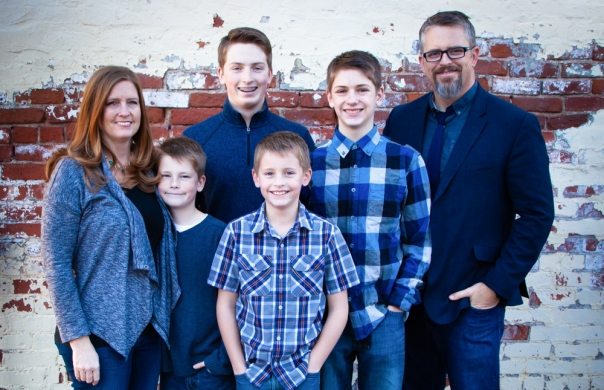 Jason serves as the Vice President of Operations at Global Outreach.
Kendall serves as a Special Education teacher at Good Shepherd's Fold International School in Uganda. The school provides education for children of the missionary families of Good...