Ukraine Ministries serves in the southwestern part of Ukraine near the Romanian border located near the city of Chernovtsy in the village of Malinovka. Since 1993 they have built and continue to sponsor churches; however, their primary focus the past 10 years is the Place of Hope, a Christian alcohol and drug rehabilitation center (2 Cor. 5:17) in a beautiful 12,000 sq. ft. building sitting on a hill among four villages.
OR
RELATED MISSIONARIES & PROJECTS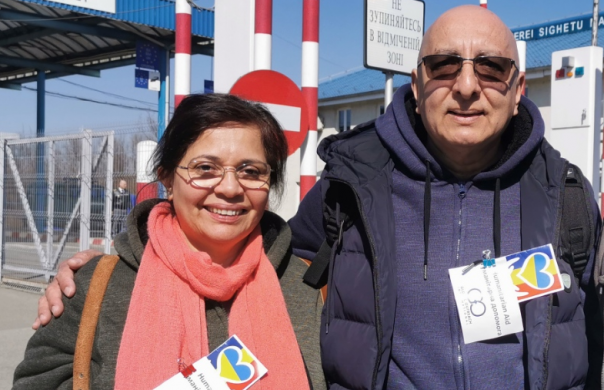 UKRAINE RELIEF - WORKING IN ROMANIA TO HELP UKRAINIAN REFUGEES. The Gonzalezes are sharing the love of God with their humanitarian, social and spiritual ministry to meet the...
The Tullys work in Bucharest, Romania, with the International Church of Bucharest. Currently, Bill is the pastor of the church and Naty is very active in various ministries of the church...