Jordan and Lauren were first introduced to Ethiopia in 2018 when a dear pastor and his family was sent out to plant a Gospel centered church in Addis, Ababa from their home church in Louisville, KY. Through the Lord's leading Jordan and Lauren will be joining the church plant in Addis Ababa, Ethiopia. Jordan and Lauren met in high school through their church while on a youth group missions trip to New York City in 2012 and were married in 2016.
Jordan received a B.S. at Northern Kentucky University (NKU), in Highland Heights, Kentucky. While at NKU Jordan served in a ministry geared towards international students as well as children's ministry through his local church. Through the leadership and discipleship of his pastors, Jordan's desire to spread the good news of Jesus Christ in Ethiopia continued to grow.
Lauren received a B.S. at the University of Louisville (UofL), in Louisville, Kentucky and will be completing her M.A. in Biblical Counseling from the Southern Baptist Theological Seminary in Louisville, Kentucky in May 2020. While at UofL Lauren was a student-leader and served in Fellowship of Christian Athletes, a ministry geared towards athletes. She also volunteered at a pregnancy crisis center to counsel young women. Through her education and the local church her heart for overseas missions and Ethiopia has deepened and grown.
Jordan and Lauren have a love for Ethiopia and a desire to see the Gospel be made known in this country. They have a heart to see the next generation grow up in the knowledge and love of Jesus Christ through children's ministry, a heart for training Ethiopians in Biblical counseling, and a heart to make disciples that result in new Christ-centered churches.
They would be honored and grateful if you could support them with prayer or finances as they endeavor to spread the Gospel and the saving work of Jesus Christ throughout Ethiopia.
OR
RELATED MISSIONARIES & PROJECTS
The Bridges partner with an Ethiopian ministry, The Forsaken Children, which rescues children from the streets, restores them to their families and helps to rebuilds the families.
Using agri-business projects, Jonathan and Jess Bridges are reaching the Ethiopian people with the Gospel and positively addressing issues like poverty and child trafficking.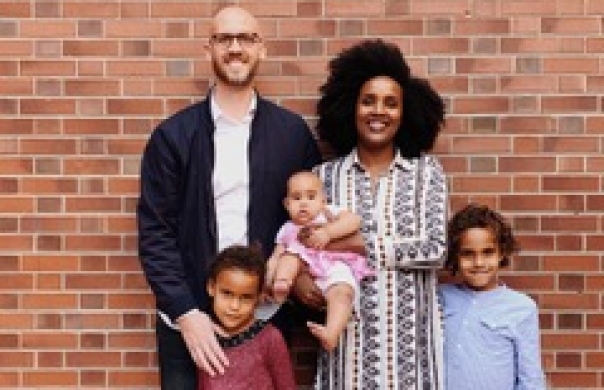 Michael and Kenean have a deep affection for the Ethiopian people and for the future of the nation. The purpose of their mission to Ethiopia can be summed up in three categories: 1)...