Ministry & Job Opportunities
Global Outreach International
Headquarters - Pontotoc, MS
Global Outreach is a Christian interdenominational missionary support and church equipping organization.
We exist to exalt Christ and engage people in mission by proclaiming the Gospel, doing good, and equipping the church.
We are a US-based 501(c)3. We are an equal opportunity employer.

Please read more about us, here before applying for any open staff positions
.
We are currently not hiring home office employees at this time, however, you can find out more about other opportunities to work with Global through missionary and ministry work by visiting the rest of our website.

Home Office Internship slots are available. Please see our internship page for more info HERE.
Overseas Opportunities
Global Ministry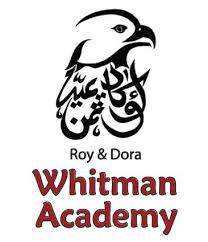 Roy & Dora Whitman Academy
Roy & Dora Whitman Academy in Amman, Jordan is a Christian multinational school looking to hire new additional teachers and administrative positions. If interested in a position, email your resume at
recruitment@whitmanacademy.edu.jo
Job Positions
Roy & Dora Whitman Academy in Amman, Jordan is seeking to hire the following teacher and administrative positions:
Full-time 4th Grade TeacherFull-time Human ResourcesElementary Computer TeacherSecondary Math TeacherSecondary Health TeacherSecondary World Studies Teacher
Teacher Qualifications:
Must be a mature Christian with a clear testimony.
Bachelor's degree from an accredited institution.
Preferably 1-2 years' experience teaching.
Preferably hold a current teacher's license.
View the full job description and qualifications
here.