Ministry & Job Opportunities
Global Outreach International
Headquarters - Pontotoc, MS
Global Outreach is a Christian interdenominational missionary support and church equipping organization.
We exist to exalt Christ and engage people in mission by proclaiming the Gospel, doing good, and equipping the church.
We are a US-based 501(c)3. We are an equal opportunity employer.

Please read more about us, here before applying for any open staff positions
.
Chief Executive Officer
The Chief Executive Officer (CEO) is a full-time position at Global Outreach's home office in Pontotoc, MS.
To submit your name for consideration for the role of Chief Executive Officer for Global Outreach International please submit your resume and cover letter to the Board of Directors CEO Search Committee using this email address apply@globaloutreach.org. Submissions will be accepted by the committee until December 31, 2019.
Job Info
Position Overview
The Chief Executive Officer (CEO) at Global Outreach International (GOI) leads the advancement and fulfillment of the organization's mission and is an advocate for the missionaries, employees, donors, and board members who make up its "Great Missions Family". The CEO serves as a key member of the organization with the responsibility to oversee and coordinate the administration, programs, and strategic plan of GOI. This position holds primary oversight and management related to all of the organization's operations including strategic planning, finance, marketing, donor development, community relations, human resources, missionary care, and mobilization. The CEO defines and implements strategies, policies, and practices that improve the organization's ability to achieve its mission while fostering cross-functional links among departments. The CEO reports to the Board of Directors and is based out of GOI's Home Office in Tupelo, MS.
Leadership
• Promote a culture of professional growth within GOI through coaching, mentoring, and professional development.
• Build and maintain effective relationships with GOI's Senior Leadership Team, employees, missionaries, and volunteers.
• Empower employees to innovate, maximize productivity, ensure professional excellence, maintain high-quality standards, and promote teamwork.
• Demonstrate honesty, sincerity, humility, and respect for individuals while modeling organizational values.
• Cultivate a strong, collaborative working relationship with the Board of Directors, ensuring open communication regarding financial goals, programmatic issues, new endeavors, organizational challenges, and internal or external issues affecting the organization.
• Provide leadership, vision, advice, and assistance to the Board of Directors concerning mission strategies, strategic planning, and organizational objectives.
Financial Accountability
• Develop and present the annual budget and financial plan for review and approval by the Board of Directors.
• Ensure the financial sustainability of the organization and manage the annual budget in coordination with the CFO and the Board's Finance Committee.
• Develop and recommend strategic plans to the Board of Directors. Generate broad support for the strategy and manage the process to engage employees, missionaries, donors, and board members.
• Guide the development of new ideas for growing and diversifying revenue streams to ensure the fiscal sustainability of needed programs.
• Develop strong external loyalty to the mission and values of the organization and bring together strong community and civic leader relationships to leverage goodwill and support for the organization.
• Ensure that there are ongoing critical assessment systems in place to actively confirm that existing programs and processes are meeting the needs of the organization and the manner in which financial resources are being deployed.
• Maintain the organization's 501(c)(3) status and accreditation by the Evangelical Council for Financial Accountability (ECFA).
• Support as a foundational principle that 100% of missionary donations shall go to the mission project.
Planning and Staff Management
• Supervise the Vice President of Finance, who manages a comprehensive and effective system of internal controls and accounting processes.
• Supervise the Vice-President of Operations who manages organizational functions related to missionary care, missionary mobilization, church partnerships, and human resources.
• Supervise the Vice-President of Marketing who manages donor development, internal and external communications, creative design, and protecting the GOI Brand.
• Lead the development and implementation of strategic plans into tactical actions and activities as determined in partnership with the executive team and the board of directors.
• Keep informed of developments concerning not-for-profit management and governance, philanthropy, and donor development.
• Ensure that the activities and operations of GOI are conducted in accordance with the bylaws, policies, mission, and goals established by the Board of Directors.
• Take reasonable action necessary to carry out delegated responsibilities so long as such action does not deviate from established policies and practices defined by the Board of Directors, conflict with sound business judgment, or exceed specific limitations placed upon the authority delegated by the Board of Directors or the bylaws of GOI.
• Establish the organizational structure, with appropriate provisions for succession planning, and modify it as conditions warrant.
Qualifications:
• Commitment to GOI's mission to exalt Christ and engage people in mission by proclaiming the Gospel, doing good, and equipping the Church.
• Ability to exemplify GOI's core values, including a passion for the great commission, collaborative leadership, and accountability for donors and other external stakeholders.
• Undergraduate degree required with preference given for religious studies, seminary, business, government, or public administration required. Graduate degree preferred.
• Ability to act strategically while simultaneously acting as a hands-on manager.
• Experience working with senior-level stakeholders and public agencies to secure and manage shared commitments in a non-profit environment.
• Demonstrated expertise in supporting managers and cross-organizational teams to achieve objectives.
• Skill in communication with a demonstrated ability to represent GOI to a wide variety of individuals, both internally and externally.
• Significant related experience in strategic planning, business operations, financial management, and team development.
• Proven success in donor development.
• Substantive experience working in cross-cultural environments with demonstrated understanding of missions work and the issues facing this endeavor.
Benefits:
Competitive salary and excellent benefits package including medical insurance, retirement plan, plus vacation, holiday and sick leave plans.
Salary:
Salary is driven by competitive regional market factors with considerations for the candidate's education and experience.
Overseas Opportunities
Global Ministry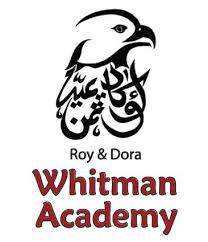 Roy & Dora Whitman Academy
Roy & Dora Whitman Academy in Amman, Jordan is a Christian multinational school looking to hire new additional teachers and administrative positions. If interested in a position, email your resume at
recruitment@whitmanacademy.edu.jo
Open Positions
Roy & Dora Whitman Academy in Amman, Jordan is seeking to hire the following teacher and administrative positions:
Full-time 4th Grade TeacherFull-time Human ResourcesElementary Computer TeacherSecondary Math TeacherSecondary Health TeacherSecondary World Studies Teacher
Teacher Qualifications:
Must be a mature Christian with a clear testimony.
Bachelor's degree from an accredited institution.
Preferably 1-2 years' experience teaching.
Preferably hold a current teacher's license.
View the full job description and qualifications
here

.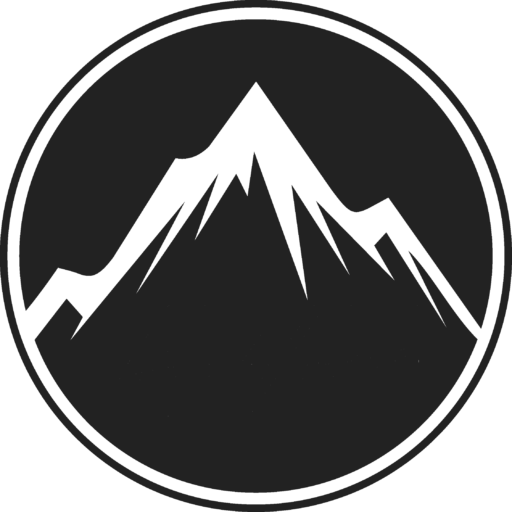 Alaska Bible Institute
Alaska Bible Institute (ABI) is a Christian non-profit working to disciple and educate believers in the Word of God. We are passionate about students growing towards Christ through three main areas: Biblical Teaching, Loving Community, & Discipleship. We offer a two-year Biblical studies program with classes covering each book of the Bible as well as training them to study scripture on their own.
Open Positions
Alaska Bible Institute is currently looking for applicant for the following positions:
Social Media Manager
View job description
HERE
.
Executive Chef
View job description
HERE
.
Instructor
View job description
HERE
.
If you wish to apply at Alaska Bible Institute, please email your resume and cover letter to
hello@alaskabible.org
or visit
www.alaskabible.org/jobs
.