662.842.4615 | hello@globaloutreach.org

Spread the Gospel at this time of need and openness to the Good News.
It's not too late to make a final gift at the end of 2020 and see the Gospel spread even further.
*Act now, before December 31, to get one final donation in before the end of the year!
Support Missionaries at Year-End
Yes, I want to provide care for missionaries around the world through Global Outreach International (Fund 1236)!
*Your information is secure on our website.*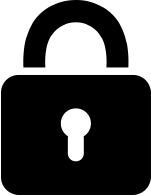 Your Gift Matters
As we near the end of a difficult year in ministry, your support matters more than ever! Your generous gift to Global Outreach will ensure that missionaries are cared for, so that they can continue to reach desperate people around them. Your gift today will support them in these hard times.

When you give, missionaries are able to feed thousands in Uganda. Pastors continue to be trained to lead churches in Mexico and around the world. Ultimately, your donation leads people to Christ and helps reach the unreached across the globe. Without your continued prayer and support, 2020 would have looked far more grim for Global Outreach missionaries. Finish 2020 with an act of compassion and generosity that will help transform so many lives as 2021 begins!
Give to your Missionary at Year-End
You can also give directly to a missionary by clicking the link below and searching for their name.