The goal has been met and people like you said "Yes!" to sending more missionaries.
Our missionary numbers at Global Outreach are growing and we will now be able to send more than double the number of missionaries we are currently able to train, equip, and send out at a time. This is all thanks to God's provision and people who continue to partner with Global Outreach.
You made it possible to say "Yes!" to missionaries like these:
A missionary serving street children in Honduras.
A missionary called to discipleship and equipping ministry in France.
A missionary serving those with addictions and those recovering from difficult life events in Colombia.
A missionary who wants to minister through the arts in a creative-access country.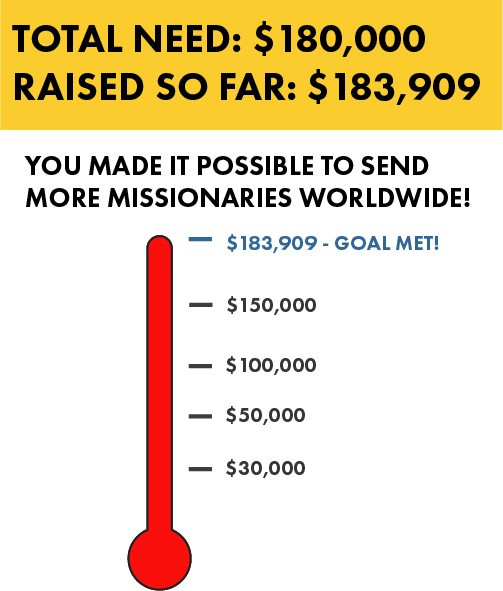 Thank you for your support of Global Outreach and our missionaries. You can continue to make an impact for missionaries around the globe by becoming a Global Partner at the link below. Your giving through Global Outreach helps spread the Gospel to the nations and equip and serve missionaries daily!