Michael and Kenean Granger
Michael's first exposure to Ethiopia was in 2004 when, at the age of 19, he traveled there on a short-term mission trip. Shortly thereafter he began working with street-children alongside some local partners who remain his good friends to this day. Over the course of many flights into Bole International Airport in Addis Ababa, he met and fell in love with his future bride, a local girl by the name of Kenean. They were married in 2011 and have had four beautiful children, Moses, Eden, Elijah, and Jerusalem. Elijah passed away in the summer of 2017 and is buried in Louisville, Kentucky.
Michael received a B.S. at Indiana University in Bloomington, Indiana and his M.Div. from the Southern Baptist Theological Seminary in Louisville, Kentucky where he served as the school's Missions Coordinator. As part of his theological training he also attended the Sovereign Grace Pastors' College. His education has deepened his desire to serve in Ethiopia and share the gospel.
Michael and Kenean have a deep affection for the Ethiopian people and for the future of the nation. The purpose of their mission to Ethiopia can be summed up in three categories: 1) Disciple-making that results in new Christ-centered churches; 2) Theological training for the next generation of Ethiopian church leadership; 3) Business as missions.
They would be delighted and grateful if you could support them with prayer or finances as they seek to proclaim the good news of Jesus Christ in Ethiopia.
OR
RELATED MISSIONARIES & PROJECTS
The Bridges partner with an Ethiopian ministry, The Forsaken Children, which rescues children from the streets, restores them to their families and helps to rebuilds the families.
Using agri-business projects, Jonathan and Jess Bridges are reaching the Ethiopian people with the Gospel and positively addressing issues like poverty and child trafficking.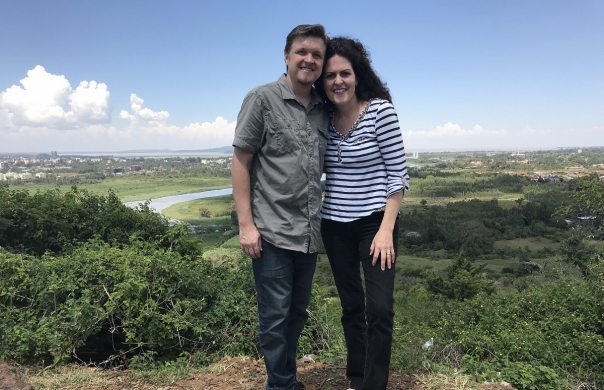 Jeremy and Andrea Ireland serve in the Amhara region of northern Ethiopia, focusing on holistic ministry through the practical expression of God's love and sharing the Gospel.