I am located in Malindi, Kenya since October 2014. Prior to arriving here, I was in Uganda for seven years at the Jinja District Hospital Surgical ward from 5 January 2008 until October 2014. I also served as a nurse at the Global Outreach Outpatient Clinic in Jinja, at Good Shepherd's Fold Orphanage and served over 200 widowed grandmothers raising their orphaned grandchildren in Luuka District. I have had the joy of witnessing of Christ's love and salvation to numerous Ugandans and now Kenyans. I have seen innumerable patients leave the hospital doing very well after suffering for months before and after surgery. Currently I am serving the Africa Inland Church Health Clinic in Malanga, Kenya; approximately a two hour drive from Malindi. Health care is provided at a very low cost to the surrounding communities of Malanga. Services are out patient, 24 hour observation, mother child health, antenatal care and labor/delivery. A clinical officer and nurse/mid-wife are employed there as well as a receptionist, a cashier, lab assistant and night watchmen. We are in need of receiving blankets, bed linens. personal hygiene products, maternity delivery kits and wound care supplies. I am personally posted on Facebook but don't use it often due to security.
OR
RELATED MISSIONARIES & PROJECTS
Brian, Heather & Charleigh Marie live on Kijani Farm where they work alongside the Maasai people. Brian is a master carpenter with experience in land development in...
John and Rebecca lived in Jinja, Uganda from 1999-2014 working with Global Theological Seminary (GTS). John worked with GTS, a Bible college committed to equipping church leaders for the...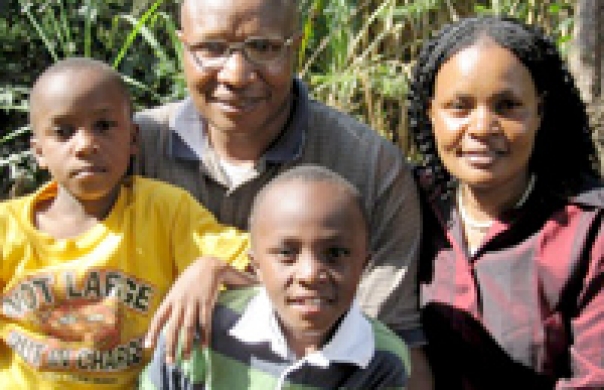 The Koskes facilitate pastoral training in three different locations. Two of them are offering Diplomas and one, which was started January this year, is a Bachelor of Arts program from...