Radio Shalom fm en la frecuencia 104.9 es una estación radial cristiana que transmite en la provincia de Morona Santiago desde el año de 1991 El Evangelio de las Buenas Nuevas de Jesucristo, con el propósito de que la población hispanohablante y la población shuar puedan conocer y recibir a JESÚS como el Señor y Salvador de sus vidas.
Radio Shalom 104.9 fm, is a Christian radio station that has been transmitting the good news about Jesus Christ to the province of Morona Santiago since 1991, so that the Shuar and Spanish speaking population can know and receive Jesus into their lives as Lord and Savior.
El principal objetivo de quienes hacemos Radio Shalom es motivar y orientar a cada persona que viva practicando los principios de la vida cristiana establecidos en la Santa Biblia y así pueda impactar positivamente a la familia, en sus relaciones y responsabilidades sociales en su comunidad. También la programación de Radio Shalom incentiva a la práctica y respeto de los valores humanos, a lo verdadero, lo honesto, lo justo, lo puro, lo amable, lo de buen nombre y todo aquello que sea virtuoso y digno de alabanza (Filipenses 4:8)
The principal objective of the Radio Shalom staff is to motivate and help each person to practice the principals of a Christian life, as established in the Holy Bible and bring positive impact on the family in their relationships and into the community. The Radio Shalom programs work towards values such as the truth, honest, justice, purity, kindness and a good report, reflecting on virtue and things that are praise worthy (Philippians 4:8)
Radio Shalom tiene una cobertura en toda la provincia de Morona Santiago en la Amazonía Sur de Ecuador. Y llegamos a nivel nacional e internacional gracias a la tecnología. En nuestra página web www.turadioshalom.net, y redes sociales. Facebook: Radio Shalom Ecuador, Instagram: @turadioshalom, Twitter: @turadioshalom, Youtube: Radio Shalom Macas.
Radio Shalom covers the whole province of Morona Santiago in the South Amazon of Ecuador. Thanks to technology, we also have a national and international outreach through our webpage www.turadioshalom.net and social media. Facebook: Radio Shalom Ecuador, Instagram: @turadioshalom, Twitter: @turadioshalom, Youtube: Radio Shalom Macas

Radio Shalom is and organization run by an entire family:
Radio Shalom es una organización familiar integrada por:
Lcdo. César A.Correa C. - DIRECTOR Y PRESENTADOR DE NOTICIAS, DIRECTOR AND NEWS PRESENTER
Sandra de Correa - ADMINISTRACION Y FINANZAS, ADMINISTRATION AND FINANCES
Elvia Noguera Madero - CONCESIONARIA
Lcdo. Jonatan Correa - DIRECTOR DE STREAMING, CONSOLIDACIÓN DE LA PÁGINA WEB Y REDES SOCIALES, STREAMING SERVICES, CONSOLIDATION OF WEB PAGES AND SOCIAL MEDIA
Lcda. Becky Correa - PRODUCCIÓN, REDACCIÓN Y PROGRAMACIÓN, PRODUCTION, WRITING AND PROGRAMMING
Danitza Correa - DIGITALIZACIÓN Y DISTRIBUCIÓN DE PROGRAMAS, DISTRIBUTING PROGRAMS AND CREATING DIGITALIZATION
Noemí Correa - ASISTENTE, ASSISTANT
OR
RELATED MISSIONARIES & PROJECTS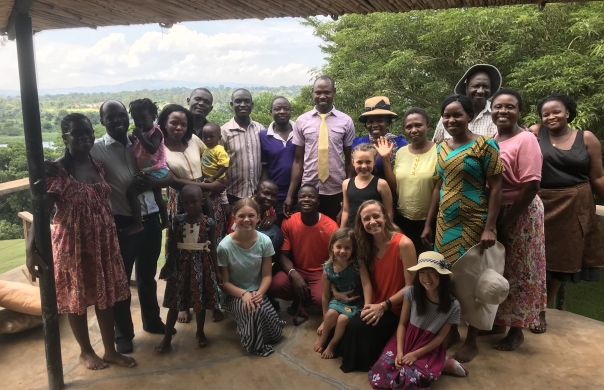 THE VISION. To begin meeting the Spiritual and Physical needs of the 100,000+ souls living on the Buvuma islands in Lake Victoria. THE MISSION. We...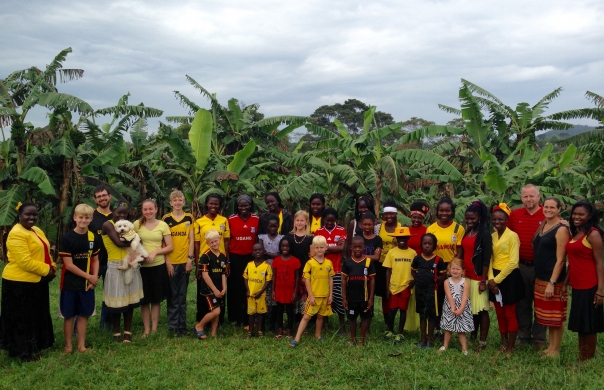 These donations support the International School at Good Shepherd's Fold in Uganda.