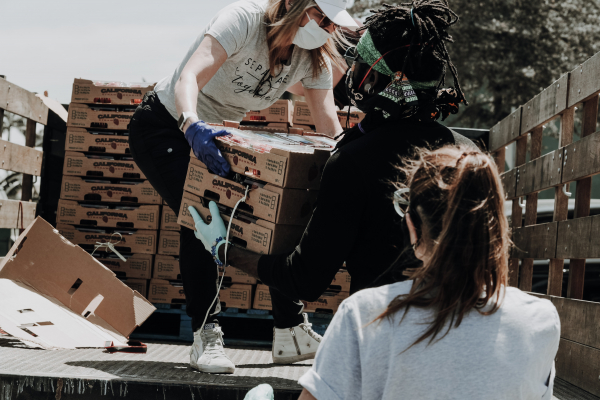 Hope in a Pandemic - A Missionary Story
2020 has passed, but the effects of a global pandemic still remain throughout areas where missionaries are serving people without much hope. Thanks to the prayers and support of people like you, missionaries have found ways to rethink ministry and serve thousands in need of basic necessities. This support has provided a way for missionaries to reach out to families that lack a means to provide for themselves due to food shortages and price increases that have greatly impacted many parts of the globe. Along with this support, churches have also begun to reopen as a beacon of hope for those who long for the Gospel and added support.
"I've been apprehensive and anxious during this time, but when I come to church, I feel peace and strength to face my daily challenges."
These words come from a resident in Madrid, Spain, who regularly attends a church led by Global Outreach missionary Fernando Dantas.
Opportunities from Challenges
Throughout the last year the church in Madrid has been limited by government restrictions, but it's continued to provide a means of hope for the community. Churches around the globe have begun going outside their own walls to reach out to communities in need - Fernando's church being no exception to that.
Fernando's church has found ways to keep showing and sharing the love of Christ despite these growing challenges. Zoom, a platform now commonly known throughout the world, has become an essential tool in keeping in touch with people that previously relied on a physical location for church. At the click of a few buttons, you can join a room of people, have church, and talk with others even if you are not able to walk outside of your house in some cases.
The pandemic has caused far reaching effects not only monetarily, but mentally and spiritually as well, for those under Fernando's care. By keeping up with his church online, Fernando was able to provide a glimpse of hope for those who desperately longed for it. New believers especially, trapped in their house, found this means of ministry as a beacon of hope as they continued to be in tune with the Gospel and other believers.
Fernando's ministry not only runs a church, but focuses on training and equipping future Christian leaders and pastors. Although this group was temporarily forced to halt in-person meetings, Fernando realized that God was ultimately in control despite difficult circumstances.
Fernando stated, "With the pandemic, we've got to face three main restrictions:
1. The government is forbidding the access of any outsiders to the indigenous areas, which means that we have no access to the place where our Bible center is located.
2. Our teachers and volunteers are very cautious to travel during this period of so much uncertainty.
3. Airlines canceled the flights that would take us to the arrival cities
Our students are constantly asking: When are you coming to teach us the Bible? Our response is: When God opens the door."
Open More Doors with Your Support
Thanks to prayer and support, Fernando and his team were able to reach the people that hungered for the Gospel. Not only were spiritual needs met, but during one of the more difficult economic moments in the pandemic, 30 families were able to be fed continually for 40 days thanks to donors that came alongside Fernando's vision.
These trials of the past year were not desired or expected by anyone, but they've become an opportunity for missionaries and the Church to pour into the lives of others. Fernando's church has begun gradually meeting back in person again, but the work is far from over as many people are still in real need. Fernando points to the passage in Matthew 25:35, "For I was hungry and you gave me something to eat, I was thirst and you gave me something to drink, I was a stranger and you invited me in."
You can ensure that the hope of the Christ continues to be shared by investing directly in Fernando's ministry (pictured below). Click HERE to find out more.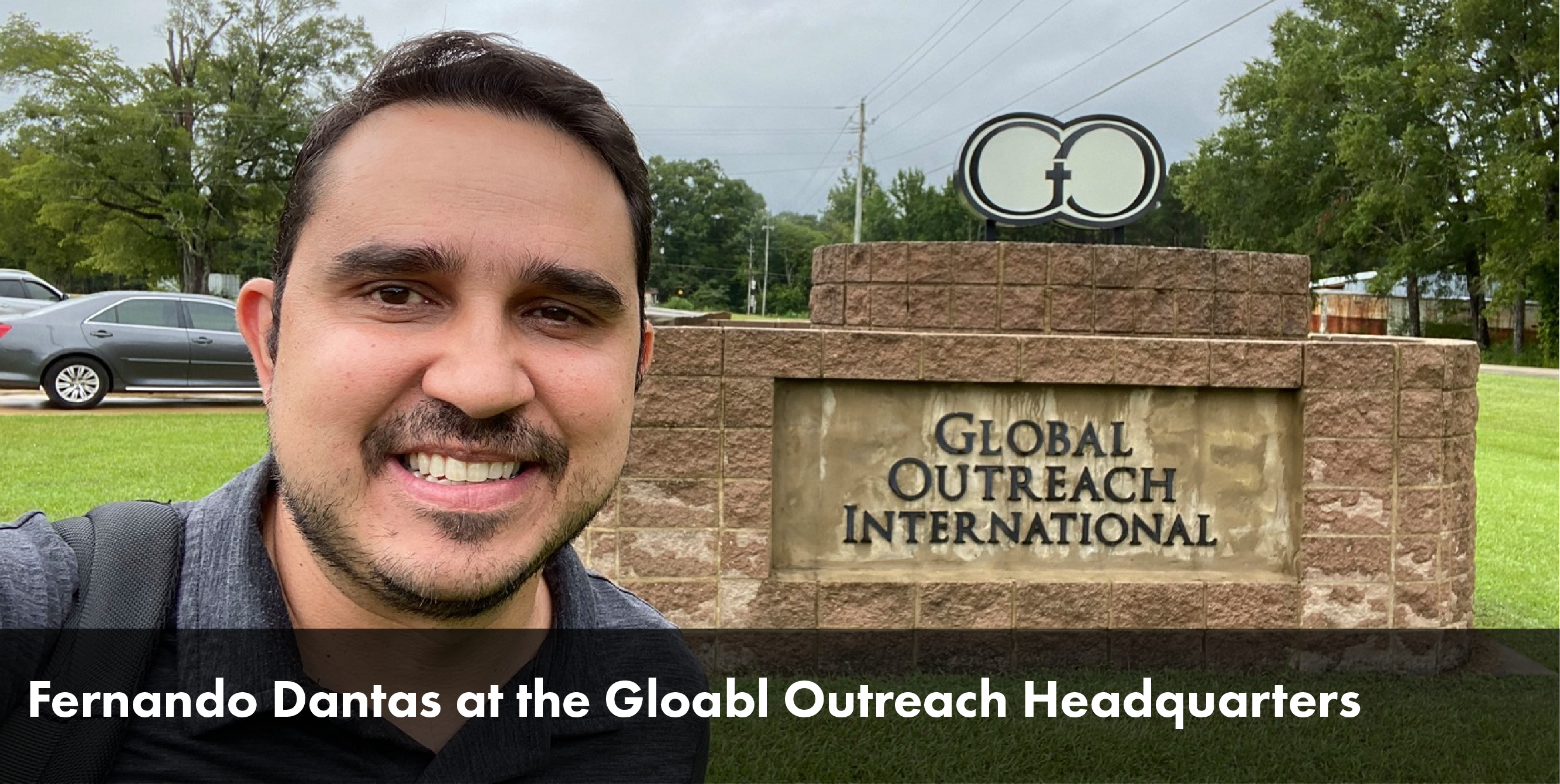 Do you want to see more stories like this? You can provide the critical care that 280 missionaries rely on! Make a donation to Global Outreach today HERE.